Navigating the Holidays as a Divorced Parent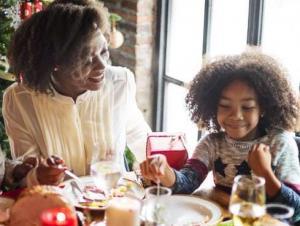 As much as the holidays are about spending time with family and friends, they also involve a lot of stress and hectic running from place to place. It often feels like there is not enough time to fit in everything, and losing track of scheduled obligations and promised attendance at holiday events is not uncommon. One issue that a lot of single and divorced parents grapple with every year is coordinating the parenting time schedule around the increased number of events that the parents and child have. If there is an area of shared parental responsibility that can cause dispute, the parenting time schedule is it, but if parents are proactive and make an effort to establish a plan before the holidays arrive, disagreements over this matter can be minimized or eliminated.
Considerations for Making a Holiday Schedule
Synchronizing schedules during the chaotic holiday season is frequently difficult for married couples, so divorced parents are even more likely to face some challenges when attempting to figure out when and where a child will spend this time. In order to bring some focus into this overwhelming issue, the centering thought both parents should concentrate on is trying to limit any unnecessary disruption or stress for the child when trying to agree on a holiday schedule. Some steps parents can take to make the process a little easier include:
Review the terms of the parenting plan before the holiday season begins. Many times, custody orders include stipulations on holiday time schedules that parents overlook or wait too long to consult, which leads to scheduling conflicts when the other parent attempts to exercise his/her rights under the court order. This confusion and conflict is easily avoided by looking at these documents regularly, and reaching out to the other parent ahead of time to negotiate an alternative arrangement. Usually, changes to the time-sharing schedule are private agreements that are commonly unenforceable if they conflict with the court-approved plan, but either party can seek to formalize a new time-sharing schedule if the circumstances demand it.
Depending on the age of the children, keep them informed about where and when they will spend the holidays, and stay away from waiting until the last minute to announce, for example, Christmas will be with the other parent. This allows the child to better prepare for holiday activities, and avoid unnecessary conflict if the child pushes back about being left out of the loop.
Be willing to start new traditions, which may require celebrating holidays on days outside the officially-recognized date. The holidays are about family, and these gatherings do not have to occur on specific days to be meaningful.
Possible Schedule Options
When it comes to the practical details of creating a holiday time-sharing schedule, here are some options that offer flexibility and the opportunity for both parents to spend time with their children on these special days:
Alternate years. In this common arrangement, parents will alternate custody each year with a child spending, for example, even years with the mother on Christmas and odd years with the father.
Select specific holidays. If a parent has particular holidays he/she feels are important to spend with a child, but is flexible about other days, try to negotiate an arrangement by preference.
Split longer holiday breaks. While this option is not good for short breaks that celebrate a holiday over a single day, for longer breaks, especially Christmas, it could make more sense to have the child spend the first week with one parent and the second with the other. Parents could alternate weeks so the child celebrates with each one on the actual holiday every other year.
Get Legal Advice
If you cannot agree to a time-sharing schedule with your ex-spouse, or believe the terms need to be changed, seek the advice of a family law attorney about enforcing or modifying the terms of your parenting plan. The Tampa Bay Law All Family Law Group, P.A. represents clients in a wide variety of divorce and family law matters, and can assist with all your needs in this area.  Contact the Tampa divorce attorneys and family lawyers at All Family Law Group, P.A. in Tampa Bay at 813-816-2232 for a consultation at no charge or email us.
by Lynette Silon-Laguna Google+
Resource:
flcourts.org/core/fileparse.php/293/urlt/995a.pdf