Negotiating a Fair Property Settlement Agreement in Divorce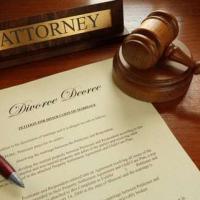 Securing a fair and adequate property settlement is a core goal of many divorces. While this issue may be litigated and decided by a court, a judge is limited by the strictures of the law, and importantly, litigation puts the details of the divorce into the public record for friends, family, coworkers and complete strangers to freely peruse. A better option is to privately negotiate as many outstanding divorce issues as possible, and avoid the time, expense and exposure of a public trial. In fact, it is common for spouses to finalize a property settlement in the hours before a trial, with pro golfer Lee Westwood being a recent example, once each side recognizes additional concessions are unlikely. Negotiating a property settlement is not necessarily easy, which is one reason involving an experienced divorce attorney in this process is so beneficial. Not only can a divorce attorney clarify the short- and long- term consequences of any proposed settlement, he/she can also perform the sometimes uncomfortable and difficult task of hammering out the big and small details of an agreement with the other side. At its most basic, negotiation for marital assets is a process of compromise, with each party moving forward and retreating depending upon how important a particular point is for him/her. A discussion of some key points to keep in mind to make the property settlement negotiation process as productive and effective as possible will follow below.
Starting Position
Spouses entering divorce negotiations often want to come in with a hard list of demands and expectations, thinking this approach is the only way to ensure a fair division of assets. However, in reality, this approach is more likely to stall the negotiation process, and make it much more likely a judge will decide the division of marital property. Instead, a more productive method of entering negotiations is to focus on one's needs over making unequivocal demands. For instance, instead of calling for the family home and car, explain the real concern of providing a stable place for one's children, and the fear of not being able to afford adequate housing in the same area. This will leave room for compromise, and allow both spouses a better opportunity to find a settlement both can accept.
Assessing Needs
Divorce requires both spouses to reassess and adjust their financial expectations, and, for purposes of negotiation, this means each party will need to decide what their short- and long- term needs are so a realistic property settlement arrangement is proposed. For example, the farther one is away from retirement, the more beneficial liquid assets are to pay off big ticket expenses, such as the mortgage and student loans. Further, individuals that need to retool their skills to reenter the workforce after a long absence may want to ask for additional assets to fund training or educational needs to achieve the goal of financial stability. Importantly, understand the tax consequences of any property settlement agreement, because transfer of certain assets, particularly retirement accounts, can trigger significant tax liability, and the potential for penalties if executed incorrectly.
Role of the Divorce Attorney
Negotiating the division of assets is probably a new situation for a couple involved in a divorce, which complicates making decisions that adequately protect a party's interests. An experienced divorce attorney will know which assets are marital and separate, as well as the complexities of dividing investments. Importantly, though, an attorney can identify gaps in settlement agreements that may lead to expensive litigation in the future, and leave one party with a less valuable share than was anticipated or deserved.
Get Help
Figuring out how to separate two lives as part of the divorce process is frequently challenging, and if approached too rigidly, is likely to end up decided by a court. Give yourself a chance to determine the terms of your divorce, and work with an experienced divorce attorney who can guide you through negotiation, mediation or litigation, if necessary. Tampa Bay's All Family Law Group, P.A. understands the complicated tasks you face, and are available to help protect your interests and those of your family.  Contact the Tampa divorce attorneys and family lawyers at All Family Law Group, P.A. in Tampa Bay at 813-672-1900 for a consultation at no charge or email us.
by Lynette Silon-Laguna Google+
Resource:
thesun.co.uk/sport/4895878/golfer-lee-westwood-settles-divorce/