Operating a Family Business in Divorce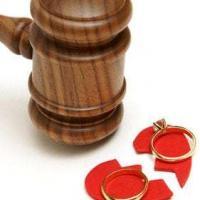 Divorce throws a lot of things into upheaval – where/how to live, sharing custody of a child, and finances being the most common. Often, one spouse will need to either return to work or find a job that pays more to replace lost income. The need to juggle the emotional and financial implications of divorce becomes even more complicated if a family business is involved. Family businesses require a much higher degree of dedication of time, effort and emotion to succeed, making it difficult to consider relinquishing control or determining its fair market value. Further, figuring out how to transition daily operations during and after the divorce, assuming both spouses are actively involved in management, can be a large concern. One Washington State wedding venue recently closed due to a contentious divorce between the owners, and serves as a cautionary tale of what can happen if spouses cannot find some degree of compromise. A discussion on when and how the division of a family business may be handled in divorce will follow below.
Marital vs. Non-Marital Property
Only marital property is subject to division in divorce, so one of the first things to assess in property division is whether a family business would qualify as marital property. Generally, anything acquired during the marriage is considered marital property, but businesses started before that time may not be. However, any contribution of marital funds or efforts that result in an enhanced value will transform at least a percent of the family business into marital property. At this point, it becomes a question of what percentage of the business each spouse would be entitled to receive. On this issue, the participation of each spouse in the business is often a pivotal matter. Generally, though, Florida law divides marital property according to the theory of equitable division, and if the parties cannot form their own agreement, a court will look at a number of factors to determine what division is most fair. Some of these factors include:
the length of the marriage;
the desirability of retaining an asset, including a business, free from interference by the other party;
the contribution of each spouse to the acquisition, enhancement of value, or production of income of an asset; and
the general contributions of each spouse to the marriage.
Valuation and Distribution
Key to valuing any valuable asset is receiving a fair and accurate valuation on its worth, and an expert will need to be retained to determine this amount. Depending upon the industry or type of business at issue, an expert specifically knowledgeable in valuing businesses in that particular field may be necessary. Ideally, parties can agree on one expert, but there is the option of getting separate valuations if there are concerns about the method used or the result. One essential component of a fair and accurate valuation is the amount of enterprise goodwill, the likelihood a customer or client would recommend the business regardless of the owner's reputation, a business has. The law considers this type of goodwill, versus personal goodwill, to be a marital asset, and subject to division.
Some options for distributing a marital business include: allowing one spouse to take a greater interest in the couple's other assets, buying out the other spouse's interest, or selling the enterprise to a third party and splitting the proceeds.
Options to Keep the Business Going
If the goal is to keep the business operating, mediation to develop creative solutions for succession planning and/or implementing an exit strategy for one spouse is worth exploring. An experienced divorce attorney can evaluate the best options for resolving this issue in a given case.
Get Help
Working out a fair division of property is one of the most important issues in divorce, and an experienced divorce attorney should be involved in the process to ensure you receive an appropriate share. The attorneys at the All Family Law Group, P.A. understand this common concern, and are prepared to assist you with all aspects of your divorce.  Contact the Tampa divorce attorneys and family lawyers at All Family Law Group, P.A. in Tampa Bay at 813-672-1900 for a consultation at no charge or email us.
by Lynette Silon-Laguna Google+
Resource:
whio.com/news/national/couples-left-the-dark-after-wedding-venue-closes-owner-getting-divorce/S1ZPiABOPyTv9CbXJDhRpJ/