Responding to a Child Custody-Related Emergency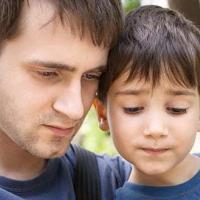 Divorced and unmarried parents no longer together will likely both struggle with child custody-related disputes at some point. Even couples in happy relationships occasionally disagree about child rearing, and parents who are estranged have less incentive to work through these issues, allowing disagreements to sometimes escalate. Having a court-approved parenting plan that sets out who can make decisions for the child and how parenting time should be divided is the first, and primary, line of defense to diffuse conflict. A carefully drafted parenting plan should include how the parents will address many issues, including how to resolve disputes, so there are few circumstances that the parents will not have addressed in advance. However, the viability of even the most thorough parenting plan only exists if both parents are willing to follow its terms. For parents that decide not to formalize a parenting plan, believing that an informal arrangement for sharing parenting time and decision-making authority is easier and less expensive, this situation could have significant consequences if one parent decides to deny the other parent's access to the child. While most disputes over child custody must be settled through the standard court process, for issues that directly and seriously endanger the child's health, more immediate action may be requested through an emergency motion. A discussion of what a court would need to see to grant this type of request, and the action the court would take, as well as how not having a formal parenting plan in place limits legal options, will follow below.
Emergency Pickup Order
Withholding parenting time from a parent legally entitled to access can bring serious legal consequences, including criminal charges, but that does not automatically translate into the ability to immediately retrieve the child. Whether a parent is able to request immediate action depends upon the nature of the other parent's actions and the welfare of the child. Outside of direct interference with the exercise of parenting time or a danger to the child, parents are generally expected to file a motion with the court to modify the custody arrangement to prevent further problems. When there are circumstances requiring immediate action, a court can issue an emergency pickup order that authorizes a parent to claim or reclaim possession of the child, usually with the help of local law enforcement. Courts will look for situations that leave the parent no other recourse other than court intervention to secure the child's safety; in other words, when a true emergency exists. Specifically, if the complaining parent can show a parent removed the child from the state without notice/permission, failed to return the child at the appointed time, or abandoned or put the child in a dangerous situation, convincing the court to take this forceful step is a possibility.
Options Without a Parenting Plan
Married parents going through a trial separation, as well as unmarried partners, may find the process of obtaining a formal parenting plan too cumbersome. However, not having this enforceable document in hand can greatly complicate a parent's right to take action. With unmarried couples, unless the father has established paternity, he has no legal rights to the child, and the mother is free to give him access or completely block him out. By contrast, married parents each have full legal rights over the child, so either may take the child anywhere at anytime, and the other parent has no ability to stop him/her. Neither scenario takes the interests of everyone into account, and an experienced family attorney should be consulted about how to properly address child custody concerns.
Get Legal Advice
Child custody is a matter that needs a lot of attention and sensitivity to appropriately settle. The Tampa Bay law firm All Family Law Group, P.A. knows how to apply a tailored approach that child custody issues need to fully address all concerns and potential problems. Contact the Tampa divorce attorneys and family lawyers at All Family Law Group, P.A. in Tampa Bay at 813-672-1900 for a consultation at no charge or email us.
by Lynette Silon-Laguna
Resource:
flcourts.org/core/fileparse.php/533/urlt/941d.pdf