Responding to Interference with Child Custody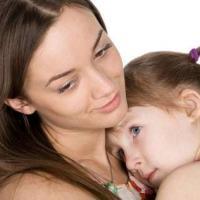 Coordinating and cooperating with an ex-spouse over child custody is bound to test even the most patient at some point, but most parents are ultimately able to put their issues aside, and do what is best for their child. However, compromise is not always available if a parent is stubborn in his/her belief that the child should be with him/her more of the time, regardless of the effect on the child or the other parent. Further, when there is a dispute over custody-related issues, some parents may feel threatened enough to take drastic action and limit or cut off access to the child. Assuming there is a valid and enforceable parenting plan in place, a parent has no right to restrict access or deny parenting time in the vast majority of situations. Interference with custody orders creates a lot of complications for the parent fighting parenting time, and will likely require litigation, and perhaps criminal charges, to resolve the situation in an appropriate manner. A Texas woman was recently arrested in Pensacola for fleeing with her children in violation of a court order, and faces criminal charges for interfering with child custody. Not all acts will rise to this level, nor is the appropriate response the same in every situation. A discussion of acts that do and do not indicate interference with custody, and options for responding to ensure parental rights are protected, will follow below.
What Is Custodial Interference?
Interference with custody is any attempt by a parent to limit or deny the other parent the opportunity to maintain a meaningful relationship with his/her child. While some methods of interference are obvious, most are subtle and designed to incrementally damage the other parent's relationship with the child. Further, while this type of behavior is usually unjustified and a violation of court orders, there are circumstances where keeping the child from a parent is allowed. Examples of behavior that would be considered unreasonable interference with a parent's custodial rights include:
refusing to exchange the child with the other parent for a scheduled visit;
restricting phone or text conversations;
refusing to return the child by the scheduled time;
visiting the child during the other parent's scheduled parenting time; and
attempting to lure the child away from the parent with the majority of parenting time.
However, a parent will not be subject to legal repercussions if he/she can show his/her actions were based on one of the following:
protecting the child from danger;
circumstances outside the parent's control (weather, flight cancellation, traffic issues, etc.); or
a previous agreement to deviate from the normal schedule for things like special events or vacations).
A Parent's Rights
When a parent's rights are being interfered with by the other parent, he/she has the right to seek court intervention to fix the situation. There are two primary options parents pursue – modification of the parenting plan or contempt proceedings. To help build a case that is more likely to convince a court to take remedial action, a parent should document all efforts the other parent has taken to interfere with parenting time, and save any relevant emails, texts or phone records. This support will make it significantly easier to prove to a judge that a legitimate problem exists, and changes need to be made for the parent and child's benefit. Common remedies in custodial interference cases include:
new visitation/time-sharing schedules to prevent further violations;
make-up parenting time; or
family therapy.
In more extreme cases, a parent can request supervised visitation, neutral child exchange arrangements, or additional restrictions on parenting time and/or decision-making authority. An experienced family law attorney can evaluate the facts and supporting documentation to advise on an appropriate response.
Get Help
No parent should have to continually fight for the right to see their child post-divorce, but unfortunately, such efforts are sometimes necessary. Work with the experienced attorneys at Tampa Bay's All Family Law Group, P.A., who understand your concerns and frustrations and will do what is necessary to protect your parental rights. Contact the Tampa divorce attorneys and family lawyers at All Family Law Group, P.A. in Tampa Bay at 813-672-1900 or email us to schedule a free consultation.
Resource:
kxan.com/2017/12/17/austin-mother-who-abducted-children-from-foster-care-released-from-florida-jail/