Should I get a Collaborative Divorce in Tampa, Florida?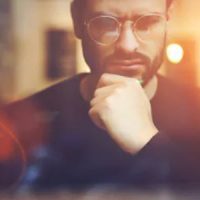 The divorce process is always one that is extremely stressful. You are ending a marriage you thought would last for the rest of your life. Even though you are bound to feel emotional, divorce does not always have to be the contentious battle so many people think it is. In Florida, there is more than one way to get divorced and one option that may be beneficial for couples is collaborative divorce.
A collaborative divorce involves you and your lawyer meeting with your spouse and their attorney to negotiate the different terms of the case. When couples can obtain a divorce through collaboration, it sometimes resolves in a settlement without the need to go to court. Below, our Tampa collaborative divorce attorney outlines the highlights of this alternative dispute resolution method.
Remaining Respectful
Due to its very nature, litigation during the divorce process typically becomes very combative with both sides focused on winning. During a collaborative divorce, you and your spouse agree not to fight with each other. Instead, the lawyers will attack the problems during negotiations. This goes a long way in removing the emotions from the process, which can often cause unnecessary delays. With emotions set aside, you and your spouse can remain respectful with each other, which is particularly helpful if you will have to co-parent together in the future.
Confidentiality 
Court proceedings in litigated divorces become a matter of public record, which means that anyone in the general public can become privy to very personal matters. In most cases, no one goes looking for the court records from a divorce. However, high-profile individuals, professionals, and business owners may have specific reasons to keep the details of their divorce confidential. A collaborative divorce can provide that confidentiality.
Focused on Results 
The collaborative law process is extremely results-driven. In fact, if the attorneys involved do not reach a suitable settlement for their clients during the process, they are barred from representing them during litigation. As such, they are very focused on creating custom solutions to resolve the terms of divorce. This focus can also help you get divorced more quickly and easily.
Expert Advice 
A collaborative divorce often involves more than you, your spouse, and the attorneys representing you and it could become expensive. Certain experts may also be asked to advise on the case. Child development experts may provide advice about child development issues while vocational experts can often advise whether one party has the ability to reenter the workforce post-divorce. With these professional opinions, it becomes even easier to keep the emotions out of it.
Significant Con to Collaborative Divorce
In a collaborative divorce the parties must sign an agreement that they will not use the same attorneys if they cannot agree, and this is said to be a reason to use collaborative divorce as it inspires people to come to an agreement or change attorneys.  However, sometimes it is just not possible to come to an agreement and there is a legitimate reason to want the judge to decide the issue.  In that case, it is not convenient to have to change attorneys, especially as your current attorney will know your case well.  A new attorney will have to be updated and review the file to become familiar with what has occurred in the case.  That is daunting if the attorney has not personally experienced it.  Even if you do not use collaborative divorce, there are still options to resolve your case without litigation.
Our Collaborative Law Attorneys in Tampa Can Provide the Representation You Need 
It is always important to work with a lawyer when you are ending your marriage. When getting a collaborative law divorce, though, it is particularly important to have sound legal representation. At All Family Law Group, P.A., our Tampa collaborative law attorneys have the necessary experience to make sure your best interests are upheld, and help you obtain the fairest settlement possible. Call us now at 813-672-1900 or contact us online to schedule a free consultation.
Sources:
leg.state.fl.us/statutes/index.cfm?App_mode=Display_Statute&URL=0000-0099/0061/0061.html
flsenate.gov/Session/Bill/2016/0967/BillText/er/PDF