Simplified Florida Dissolution vs. Regular Florida Dissolution – What Are The Differences?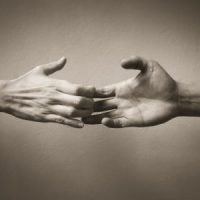 There are many ways to get a divorce in Florida, but they all fall into one of two categories. The majority of couples who get divorced must obtain a regular dissolution, but there are times when a couple may qualify for a simplified dissolution. A simplified dissolution is faster than regular dissolution, which is beneficial as most couples would prefer to get the process over with quickly. However, not everyone qualifies for a simplified dissolution. Below, our Tampa divorce attorney explains further.
What is a Simplified Dissolution? 
A simplified dissolution streamlines the divorce process. Not only is this process faster than obtaining a regular dissolution, but couples also do not provide full financial disclosure. While financial affidavits are still required, that is all couples have to submit. Unfortunately, not all couples qualify for a simplified dissolution. To obtain a simplified dissolution, the couple cannot have any unborn or minor children together, agree on how marital property will be divided, and waive the right to spousal support.
To obtain a simplified dissolution, a couple must come to an agreement and submit it to the court with both parties signing the Petition. If the judge finds the agreement fair, they will approve it, and more than likely this will happen as a judge will usually allow people to settle as they desire. Both spouses will have to attend a court hearing. If one does not appear and does not have a valid reason for their absence, the couple may rarely have to start the process over again. Or, they may have to go through the process to obtain a regular dissolution.  The reason for this is that the judge must know that both parties are in agreement to the settlement.  If one party does not attend the final hearing or or otherwise show agreement to the settlement, that might be a problem.  Furthermore, most uncontested final hearings are held via Zoom.
What is a Regular Dissolution? 
Couples who do not qualify for a simplified dissolution must file a petition for regular dissolution. The spouse who files for divorce must include their preferences for property division, child custody issues, reimbursement of attorney fees, etc.  The spouse who files must also follow the proper procedure for serving the divorce papers on the other spouse. The spouse who is served with divorce papers has 20 days to respond. Within 45 days of the divorce papers being filed with the court, both spouses must submit full financial disclosure to the court.
During the process of regular dissolution, the couple will likely have to attend mediation to try and resolve any disputes involved in the case. If mediation is unsuccessful and the couple cannot negotiate a settlement, the couple must enter litigation. The judge will make all of the decisions during litigation based on the formulas and guidelines outlined in state law. After all decisions have been made, the judge will issue a divorce decree and all orders within it are final and legally binding.
Our Tampa Divorce Attorney Can Advise On Your Case 
Many couples want to obtain a simplified dissolution but the majority do not qualify. At All Family Law Group, our Tampa divorce attorney can review the facts of your case, determine if you qualify and help you through whatever process is right for you. Call us now at 813-672-1900 or reach out to us online to book a free consultation and to obtain more information.  Se habla Español.
Source:
leg.state.fl.us/statutes/index.cfm?App_mode=Display_Statute&URL=0000-0099/0061/0061.html