Steps To Take If You Are Being Falsely Accused Of A Sex Crime In Florida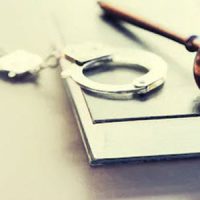 The #MeToo movement that was very active a few years ago has given many victims of sex crimes the courage they needed to step forward. Unfortunately, many people have also taken advantage of it. These individuals have used the awareness campaigns to falsely accuse innocent men and women alike.
False accusations of sex crimes should be taken very seriously. Law enforcement and the state prosecution take these criminal offenses very seriously. If convicted, you will may face several years in prison, and you may even have to register as a sex offender. If you have been accused, below are some of the most important steps to take now.
Know what a Conviction Means
Many people assume that because they know they are innocent, the situation is not that serious. Some think it is just a matter of clearing up a misunderstanding. Sadly, this is not always how it works. Again, law enforcement and the prosecution will pursue these charges very aggressively. Sometimes, they are more interested in securing a conviction than they are in convicting the right person. Being accused of a sex crime is extremely serious, particularly if the offense is a sex crime against a child. Ask an attorney about the ramifications you will face if you are convicted, and start building a strong defense so you can beat the charges.
Draft a Timeline
A timeline of what you did on the day and time of the alleged offense, as well as the time leading up to it and afterwards, is critical for your defense. Starting on the day or the day before of the alleged offense, write down everything you have done until the present day. This can prove what activities you were engaged in, who you saw, and what you did in the days before, during, and after the alleged crime. Your timeline can sometimes provide one of the strongest defenses in your case, especially if you have an alibi.
Do Not Speak to Anyone About the Alleged Offense
There are times when a person falsely accused of a sex crime are their own worst enemy. They speak for hours to police trying to prove their innocence. Or, they may approach their accuser, with the intent of asking why they are making the false accusations. Both of these are mistakes.
When falsely accused of any crime, you need to say as little as possible. Police can use anything you say to them against you and if you approach your accuser, you may be violating a restraining order. Violating the terms of a court order will come with very serious consequences, even if you are found innocent of the original accusation.
Contact Our Criminal Defense Lawyer in Tampa Immediately
Being accused of a sex crime is very serious and you should not try to handle your defense on your own. At All Family Law Group, P.A., our Tampa sex crimes lawyer will make sure your rights are upheld and will give you the best chance of beating the charges. Call us now at 813-672-1900 or contact us online to schedule a free consultation and to learn more about how we can help.
Sources:
leg.state.fl.us/statutes/index.cfm?App_mode=Display_Statute&URL=0700-0799/0794/Sections/0794.05.html
leg.state.fl.us/statutes/index.cfm?App_mode=Display_Statute&URL=0700-0799/0794/Sections/0794.011.html