The Basics of Filing for Divorce in Florida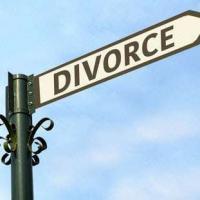 Taking that final step, and deciding to proceed with divorce, is often difficult and fraught with emotion. But, this moment is just the start of a process that could last for months, and potentially involve a lot of tension and conflict over issues like child custody and property division. Florida, in particular, has one of the highest divorce rates in the country, coming in at number three in a recent study, which was supported by the overall finding that most Floridians are highly stressed by work, finances, family responsibilities and health concerns.
Entering the legal process is a daunting experience for anyone unfamiliar with its structure, and divorce may be the one and only time many people have to deal with the courts. Before initiating a divorce, understanding the components of the legal procedure should make the experience a little less scary, and hopefully reduce some of stress this event provokes in the majority of spouses. An overview of what a person needs to file for divorce in Florida, and the matters that must be decided in the average divorce case, will follow below.
Residency
In order to file for divorce in front of a Florida court, at least one spouse must be a state resident. Residency is established by living in Florida for the six months preceding the divorce petition. This means it is not necessary to file for divorce in the State where the marriage took place. Rather, where a spouse is considered a resident is the controlling factor. If someone does not meet the residency requirements, but the case is filed anyway, the court will dismiss it. Thus, it may be best to wait until residency is established before formally seeking to initiate divorce. If waiting is not an option, a person could file in a state where he/she meets the residency requirements, or ask the other spouse, if he/she is a Florida resident, to file the divorce petition.
Grounds
Like most states, Florida has "no fault" divorce. This means it is not necessary to prove the other party is at fault to justify the dissolution of the marriage. All a spouse needs to do is claim the marriage is irretrievably broken, which refers to a marriage that has disputes that cannot be settled, and a complete breakdown of the relationship has occurred as a result.
Child Custody
Any couple that has children will have to settle child custody issues. Divorce cases involving children are scrutinized more closely, and additional time is typically needed before a court will issue the final divorce order. Florida favors awarding shared parental responsibility, which includes decision-making authority and parenting time. All divorcing couples will be asked to submit provisional parenting plans to the court for approval, and the proposed plans are weighed against the best interests of the child to determine if they are acceptable.
Property Division
All marital property is subject to division in Florida divorces. Marital assets generally include any property acquired during the marriage, which courts are directed to divide equitably. The starting point for property division is an equal split, but courts look at a number of factors to ascertain if a different arrangement is fairer under the circumstances of the marriage.
Alimony
Alimony or spousal support may also be an issue in a divorce. This type of support is not automatically considered by the court, and the party seeking this financial assistance will need to ask for it. Florida has several different types of alimony awards that vary by the needs of the party receiving support and the length of the marriage. Most alimony is temporary, and paid only until a party is able to achieve self-support.
Timeline to Dissolution
Absent extraordinary circumstances, courts will not grant a divorce until at least 20 days have passed since the petition was filed. However, even uncontested divorces take about three months to complete, and divorces with highly disputed issues can take well over a year to finalize.
Contact a Florida Divorce Attorney
The complexity of any divorce is case specific, and even simple divorces can have complicated issues hovering in the background. An experienced divorce attorney can evaluate the circumstances of your case, and identify potential issues you may not have considered. The Tampa Bay law firm All Family Law Group, P.A. guides their clients through the entire divorce process, and customizes its approach to the needs of each client.  Contact the Tampa divorce attorneys and family lawyers at All Family Law Group, P.A. in Tampa Bay at 813-816-2232 for a consultation at no charge or email us.
by Lynette Silon-Laguna Google+
Resources:
leg.state.fl.us/STATUTES/index.cfm?App_mode=Display_Statute&Search_String=&URL=0000-0099/0061/Sections/0061.19.html
wallethub.com/edu/most-stressful-states/32218/#methodology