The Complexities of Dividing a Business in Divorce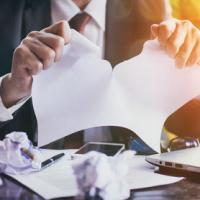 Sole proprietors and small entrepreneurs make up a significant percentage of the workforce in this country, and many of these businesses were both created during and benefited from contributions from a spouse and/or marriage generally. In divorce, the law requires couples to divide their assets, absent an agreement otherwise, and businesses are included in this pool of assets that must be distributed between the spouses. Property division is the backbone of a former spouse's financial security once the divorce is finalized, and finding the right balance that reflects each spouse's contribution to the marriage and the economic circumstance of both parties is hard to strike. Injecting family-run and small businesses into this mix only serves to make any settlement more difficult to achieve. The dynamics of negotiation or claims made to a court related to this issue are often driven by how much involvement each spouse had in the enterprise, and the more complex the holdings, the longer it will likely to take to resolve the matter. An example of this complexity is found in the divorce of real estate moguls Burt and Lucille Handelsman. They own over 80 pieces of real estate, and while they have negotiated a settlement for 55, 26 are still in dispute and represent the most expensive real estate the couple owns. Few have assets at that level, but dividing a business can prove to be tricky, and a discussion of some key considerations that should structure how these assets are handled in divorce will follow below.
Marital or Separate Property
The first, and perhaps most important, consideration when dividing a business in divorce is whether the asset should be classified as marital or separate. Only marital property is subject to division, so if a business is not determined to fall into this category, the other spouse would not be entitled to anything. The key factors used to assess the property classification of an asset is when it was acquired and if the marital funds or efforts were used to support or enhance its value. If the business was established before the marriage, it may be separate. If, on the other hand, the company was started while the marriage existed, it is likely marital property. Further, if business income is commingled with marital funds, used to support the marriage, or experienced an increase in value because of contributions by both spouses, separate property can transform into marital property and become subject to division.
Valuing the Business
The other key consideration is how to value the business, which is often bordering on impossible with sole proprietors and closely-held businesses because personal finances are commonly intertwined and financial records are commonly idiosyncratic and hard to decipher. In addition, the type of business being operated has a big impact on how valuation and division should be approached. Case-based enterprises cannot be properly assessed, and completing a thorough financial examination of business takes time and money. Both of which need to be weighed against a faster resolution and saving these fees. If a formal valuation by a professional appraiser is the best option, the valuation method used is integral to a fair division and is often a source of dispute. Three accounting approaches are typically used to set a value, and they are:
Income approach – most widely used and based on an entity's present or future earnings.
Market approach – uses comparable businesses to arrive at a similar value.
Cost approach – based upon the value of assets held by the business, minus any liabilities.
As this discussion shows, the division of businesses in divorce is a highly specialized area, and working with an experienced divorce attorney is important to formulating the strategy that will achieve the best results.
Get Legal Advice
If you are facing divorce and have a business to divide, talk to the attorneys at All Family Law Group, P.A. about your rights. Businesses are often the most valuable asset a couple owns, and each spouse should receive a fair share.  Contact the Tampa divorce attorneys and family lawyers at All Family Law Group, P.A. in Tampa Bay at 813-672-1900 for a consultation at no charge or email us.
by Lynette Silon-Laguna Google+
Resource:
palmbeachpost.com/news/crime–law/pbc-judge-now-poised-divide-massive-spoils-handelsman-divorce/Iih33Agix53N04a5aClehJ/