The Limits of Snooping on a Spouse during Divorce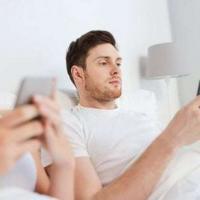 If a married couple decides to get divorced, chances are the level of trust each spouse has for the other is pretty low. In many cases, this mistrust is justified based upon past actions of the other spouse that eroded confidence in the feasibility of continuing the relationship. The high level of emotional distress that divorce provokes can also lead some spouses to engage in questionable behavior, both as a means to punish or embarrass the other side, or to gather damning evidence to present at trial. This tendency is particularly present when knowledge of wrongdoing by the spouse is known. While marriage does grant spouses the right to keep personal communications private, it does not give each person the right to spy or otherwise abuse his/her access to the spouse's accounts, conversations, or electronic communications. An example of how secret surveillance during a pending a divorce can fan dispute between spouses involves a Milwaukee business executive and his wife, both of which are accusing the other of taping them during sexual acts without consent. Each is pursuing monetary damages based upon claims of invasion of privacy, and illustrates one possible negative consequence of going down this path. A discussion of the types of information a spouse may freely gather, and acts that could lead to possible legal action, will follow below.
Permissible Information Gathering
First and foremost, communications sent between spouses, even if accidental, are completely available for use in a divorce. Saving all communications one receives from a spouse while a divorce is ongoing can provide a valuable source of evidence, particularly if a spouse is sending threatening or coercive messages. Further, conversations overheard in public are also considered fair game, as is all information publicly shared or posted. Social media is a huge source of evidence in many divorce cases, and if spouses remain friends on these platforms, each spouse has full rights to collect and save posts that support his/her position, even if a posting is limited to a select group to which the other spouse has authorized access.
Risky Behavior and Possible Consequences
Spouses encounter problems, though, when they take affirmative steps to intercept communications without permission, usually through logging into a spouse's computer and reading his/her email. Not only would a judge be likely to exclude any evidence collected in this manner, but the spouse who intercepted the message could be guilty of a crime. Also, as in the case above, the violated spouse may have grounds to file an invasion of privacy lawsuit, which could result in monetary damages that would reduce the financial security a property settlement provides. In addition to intercepting messages, searching a spouse's computer files without permission can lead to the same negative results, and should not be done. Finally, eavesdropping or taping conversations, such as recording phone calls, is also problematic. Florida has wiretapping laws in force that prohibit recording information without the consent of all parties, and directly pertinent to the outcome of a divorce case, a judge will not look kindly on a spouse using unauthorized means to gain access to information, and depending on the circumstances of a case, could award the other spouse a greater share of the marital assets or influence the court's decision on parenting matters. Consequently, it is best to check with an experienced divorce attorney about the proper channels to document issues and gather information, so everything is eligible for consideration in a divorce case.
Contact a Florida Divorce Attorney
Presenting the strongest and most pertinent evidence in a divorce case is crucial to obtaining the desired result, but legal and appropriate methods must be used to in order for a court to examine the information submitted. Our team of attorneys understands the frustrations and stress of divorce, and we have years of experience helping clients build strong cases that bring the desired outcome.  Contact the Tampa divorce attorneys and family lawyers at All Family Law Group, P.A. in Tampa Bay for a consultation at no charge. They can be reached at 813-672-1900.
by Lynette Silon-Laguna Google+
Resource:
jsonline.com/story/news/2018/05/29/mequon-executive-counter-claims-sex-tape-privacy-suit/637746002/