Three Common Issues Florida Stepparents Face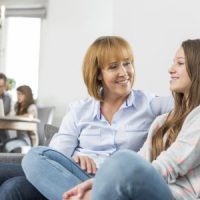 Divorce affects families of all types. There are times when a stepparent has legally adopted a child and they then eventually end their relationship with the biological parent. It's tough to end a marriage, but it can be even tougher when there are stepchildren and stepparents in the mix.. Below, our Tampa stepparent adoption attorney outlines the three most common issues stepparents face in these situations.
Stepchild Believes You Favor Biological Children 
Stepchildren commonly feel as though a stepparent favors their biological children over them. Whether this is merely their perception or it is reality, it is critical to address the issue. If you do not, it can create a great deal of conflict and hostility in the household. Not only can this cause problems between you and your stepchild, but it can also cause issues between the stepchild and the biological children. It could also cause disputes to arise between you and the biological parent.
To avoid this issue, it is critical that all children are expected to follow the same rules. If a child breaks a rule, the disciplinary actions should also be the same for all children. It is important to set aside time to spend with each child individually so you can build a unique relationship with all of them.
You Believe Your Stepchild Disrespects You 
Just as your stepchild may wrongly believe that you favor your biological children, you may also feel as though your stepchild is disrespectful to you. This may not be true, but even still, it can lead to feelings of resentment and hostility. Talk to your stepchild about the role you intend to play in their life, and assure them that you have no intention of trying to replace their biological parent. Also firmly tell them that you expect them to be respectful of you, and that you will respect them, as well.
Disputes with the Biological Parent 
Even after your divorce is final, you will still have to maintain a co-parenting relationship with the biological parent. During this time, disputes can arise. Regardless of the nature of your relationship with your stepchild or how mature you believe they are, it is critical that you do not speak about these disputes with your stepchild. Even if you feel as though you are just venting, your stepchild may feel as though you are trying to undermine their relationship with their biological child.
If you have an issue with your former spouse, discuss it with them directly at a time when your child is not present. Raising the issue during a child custody pick-up or drop-off will only make your child feel as though you are putting them in the middle.
Our Tampa Stepparent Adoption Attorney Can Help with These Issues 
Even if your relationship with your spouse did not work out, there are ways to preserve the relationship with your stepchild. At All Family Law Group, P.A., our Tampa stepparent adoption attorney can help you through legal disputes and ensure your rights are upheld, so you obtain the best outcome possible. Call us now at 813-672-1900 or contact us online to request a free consultation. Se habla Español.
Sources:
leg.state.fl.us/statutes/index.cfm?App_mode=Display_Statute&URL=0000-0099/0061/0061.html
leg.state.fl.us/statutes/index.cfm?App_mode=Display_Statute&URL=0000-0099/0061/Sections/0061.13.html