Waiving Spousal Rights in Prenuptial or Other Marriage Agreements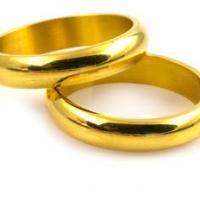 People primarily get married for the love and compatibility they see in and feel for another person. However, there are a number of legal and practical rights and benefits spouses assume upon marriage. Some of the most valuable of these rights are not triggered until the spouses divorce or one dies, but the property and inheritance rights granted to spouses can make a significant difference in a person's ability to control their assets separate from the marriage. One way to get around the application of the property rights granted in divorce and death is to execute a marriage agreement, either through a prenuptial or nuptial (during marriage) contract. These agreements can provide a lot of financial security for spouses bringing significant assets into the relationship or those with children or other loved ones they want to ensure receive a significant portion of their estate. Many times, to accomplish this end, the other spouse will waive or give up important rights. An important question to consider is whether any limitations are placed on the waiver of certain rights or all rights in general. Giving up rights to property division, alimony, and a spouse's elective share are not small concessions, and could put a spouse in a precarious financial position. A discussion of how the law views the waiver of these rights, and when circumstances can block the enforcement of these provisions, will follow below.
Which Rights Can a Spouse Waive?
As mentioned above, when couples marry, a host of rights descend upon them and are principally related to federal and State tax status and deduction, property and support following divorce, and the inheritance of property after the death of either spouse. Divorce and death are two of the biggest events in a person's life and drastically alter the financial landscape for one or both spouses. However, assuming certain standards are met, either spouse is generally permitted to waive these rights. Examples of the rights that are most commonly relinquished include:
The right to property brought into or created during the marriage that would be considered part of the marital estate;
Attorney's fees;
Alimony;
Inheritance of the couple's home, known as homestead rights; and
A spouse's elective share in a deceased spouse's estate, which is the amount surviving spouses are entitled to receive – a 1/3 of the value of certain assets.
In order for the waiver to be valid, the agreement must be written, entered into voluntarily, and include a full disclosure of financial information by each side if entered into after marriage. The waiver of inheritance rights also requires the signatures of two attesting witnesses to be valid. Spouses often agree to such an arrangement when both are financially secure, there are children from a previous relationship, or one spouse is significantly wealthier.
Are There Limits?
While courts generally try to uphold executed contracts, regardless of the unfairness of the terms, there are limits when it comes to the waiver of certain rights between spouses. First, no agreement may waive a parent's obligation to pay child support, because this right belongs to the child, not to either parent, including the one primarily responsible for child care. Further, Florida law will not permit a spouse to sign away property and alimony rights if it would result in the needing public assistance to support him/herself. In other words, a marriage agreement cannot leave a spouse completely destitute. In addition, terms that would put a spouse at a substantially lower standard of living may also not be recognized.
Importantly, wills and trusts should not contradict the terms of a marriage agreement, as this conflict will force a court to invalidate one document or the other. An experienced attorney should be consulted to prevent this result.
Speak to a Tampa Family Law Attorney
Prenuptial and nuptial agreements are helpful documents for streamlining a spouse's rights after divorce or death, but should only be entered into after consultation with an experienced family law attorney. The implications of these agreements are significant, and the full ramifications need to be understood. The attorneys at our office have years of experience helping spouses create fair and valid marriage agreements, and can discuss the facts of your case.  Contact the Tampa divorce attorneys and family lawyers at All Family Law Group, P.A. in Tampa Bay at 813-672-1900 for a consultation at no charge or email us.
by Lynette Silon-Laguna Google+
Resource:
leg.state.fl.us/statutes/index.cfm?App_mode=Display_Statute&Search_String=&URL=0000-0099/0061/Sections/0061.079.html