What Are Common Defenses In Florida DUI Cases?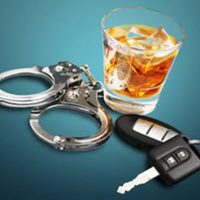 Being pulled over and formally charged with driving under the influence (DUI) is a very scary experience. You may immediately start worrying about your future, and whether you will have to serve jail time or have a criminal record follow you around for the rest of your life. Although the situation may seem hopeless at the time of arrest, it is not. There are many defenses to these charges that could help you retain your freedom. Below, our Tampa DUI defense attorney explains what those are.
Illegal Traffic Stop
Police officers cannot pull you over without just reason to do so. In fact, before a police officer pulls you over they must have reasonable suspicion that you committed a crime, or that you are about to.
In cases of potential DUIs, an officer must have reason to believe you were intoxicated while behind the wheel. Driving at extreme speeds or weaving in and out of lanes may provide an officer with reasonable suspicion that you are drunk. Even if you did not exhibit these behaviors but were driving recklessly, that still provides a reasonable suspicion that you were committing a crime, because reckless driving is against the law.
If the officer who arrested you did not have reasonable suspicion for a traffic stop, you can use it as a defense in your DUI case. Any evidence obtained from the traffic stop will be deemed inadmissible and cannot be used against you.
Challenging the Chemical Test
Field sobriety tests, such as the walk-and-turn test, are highly subjective and you are not legally obligated to perform any of them. Under the implied consent laws of the state, however, you are required to submit to a chemical test when asked by law enforcement. If you do not, your driver's license will likely be automatically suspended.
The Breathalyzer is the most common form of chemical test, but law enforcement may also administer a blood or urine test. The results of a Breathalyzer test are the easiest to challenge. The machines are often not calibrated properly, and police officers do not always administer them correctly. Many DUI cases are built largely on the results of a breathalyzer test and if you can prove it was incorrect, it could be enough to have your charges dismissed.
Someone Else was Driving the Vehicle
You may not think there is any way you could be charged with a DUI if you were not operating a vehicle, but it does happen. This most commonly occurs when a drunk driver causes an accident. You may get out of your vehicle at the accident scene and when an officer arrives, they may smell alcohol on your breath or notice signs of drunkenness. Even though you were not driving, the police may mistake the fact that you were not driving and charge you.
Our DUI Defense Attorneys in Tampa Can Build You a Strong Case
If you were charged with driving under the influence, it is critical that you speak to one of our Tampa DUI defense attorneys at All Family Law Group, P.A., who can advise on which strategy is best for your case. Call us now at 813-672-1900 or contact us online to schedule a free consultation.
Sources:
leg.state.fl.us/Statutes/index.cfm?App_mode=Display_Statute&URL=0300-0399/0316/Sections/0316.193.html
leg.state.fl.us/statutes/index.cfm?App_mode=Display_Statute&URL=0300-0399/0316/Sections/0316.1932.html