What Can You Do to Stop Harassing Litigation Tactics?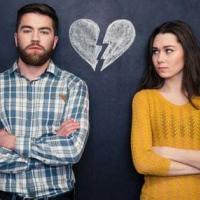 Divorce and other family law matters frequently provoke strong and conflicting emotions between spouses and parents. If disputes cannot be settled between the parties through mediation, negotiation or another less adversarial resolution method, litigation through the court system is necessary. While litigation is not the preferred approach to resolving legal disputes due to the time, cost and emotional toll on the family involved, when it is used, one party may use this forum as an opportunity to bombard the other side with unnecessary and trivial requests and motions in hopes of draining them financially, so they are forced to settle for less, or perhaps to punish the other party for a perceived past wrong. Regardless of the motivation, parties to a lawsuit are not permitted to abuse the judicial process by engaging in such behavior, and the party unfairly targeted can ask for the court's help in curbing this activity. An appeals court in South Florida recently sanctioned a party in a protracted child custody case and his attorney, and ordered them both to pay the opposing side's legal costs and attorney's fees after finding there were multiple frivolous filings with two different courts, a strategy the appellate court determined to be completely without merit. While using the mechanisms of the court to badger the other party is not common, it can happen, and understanding how one may attempt to curtail this behavior could make it less overwhelming.
Attorney's Fees Generally
Parties involved in lawsuits, which include contested divorce and child custody matters, are typically responsible for paying their own attorney's fees. However, the law does not want one party to have a disproportionate advantage in family law matters merely due to having greater financial resources, and to even the so-called playing field, courts are permitted to order one party to pay the reasonable attorney's fee and costs of the other side. The only explicit exception to this guideline is a prohibition on the payment of attorney's fees for a party that was non-compliant with a court order and who could not justify his/her actions.
Motion for Sanctions
The nature of litigation allows both parties an opportunity to use the court process to fully explore and exhaust all avenues of winning their demands, but cases with lots of filings by one or both sides generate a lot of costs as attorneys must write and respond to each document submitted to the court. When one side uses this mechanism to file unsupported motions for the purpose of harassing, intimidating or punishing the opposing party, the court can initiate, or a party can request, the imposition of sanctions to at least discourage, if not halt, the unscrupulous behavior. Sanctions typically come in the form of an award for attorney's fees, court costs and prejudgment interest for the side forced to respond to the baseless motions. Florida law specifically calls on judges to levy this type of punishment if it was known or should have been known that a claim or defense presented to the court:
was not supported by a sufficient amount of material fact; or
was not supported by the law.
The fees awarded may be limited to costs associated with defending against a particular motion, as sanctions are directed at correcting bad faith acts, or could encompass all fees generated by the case. The specific facts of each case will determine the breadth of the court's decision, though judges have wide discretion as to when and how sanctions are imposed. An experienced family law attorney will know when it is appropriate to seek sanctions, as well as methods of defusing conflict so this situation is avoided.
Speak with a Florida Family Law Attorney
Fighting to protect your rights and the interests of your family is a necessary part of family law cases. While many matters can be settled civilly, in other situations a court's intervention is needed to resolve an outstanding dispute. If litigation is necessary, you need the services of an experienced attorney who knows the most effective way to present your case to a judge. Tampa Bay's All Family Law Group, P.A. are dedicated to helping their clients achieve the best possible outcome.  Contact the Tampa divorce attorneys and family lawyers at All Family Law Group, P.A. in Tampa Bay at 813-672-1900 for a consultation at no charge or email us.
by Lynette Silon-Laguna Google+
Resource:
leg.state.fl.us/statutes/index.cfm?App_mode=Display_Statute&Search_String=&URL=0000-0099/0061/Sections/0061.16.html