What Do I Do Before Filing for Divorce?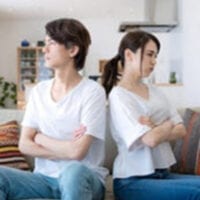 Facing divorce is similar to facing any other complex problem in your life. You can rush into it and hope that everything will work out in your favor, or you can take the time to fully understand what lies ahead and approach the entire process in a methodical manner. When you enter into a divorce with a definitive plan of action, it means that you will have clear goals and objectives, and a concrete way to realize them. Planning for your divorce before your case even gets started is the best way to get some clarity, and below are some questions to ask yourself that can help.
Do I Want a Divorce?
Maybe you had a heated argument with your spouse, and perhaps they even engaged in marital misconduct, such as having an affair. No matter the reason that led you to thinking about divorce, it is important to weigh this question heavily and come up with an answer before you file. Once the process is started, you may not be able to stop it and so, make sure you are positive that you want a divorce before filing.
When Should I Tell My Husband or Wife I want A Divorce?
Deciding you want a divorce is a very personal matter, but telling your spouse may be more of a legal issue. In some cases, it makes sense to tell them as soon as possible, perhaps even before you file. In other cases, such as when your spouse is abusive or the marital relationship has completely disintegrated, it may make more sense to wait before you have taken additional steps before informing your spouse.
Should We Mediate or Litigate Our Divorce?
Mediation has many benefits for divorcing couples. The process of sitting down with a mediator, your spouse, and attorneys for both sides allows you and your spouse to retain control over the entire process, including deciding on terms such as child custody and property division. However, litigation is necessary for some divorce cases, depending on the issues of the case and the people involved. Although it is important to ask yourself this question, often the advice of a divorce attorney is necessary when answering it.
What Will My Life Look Like After Divorce?
There is no doubt that your post-divorce life will look very different than it does now. You must consider many things, including where you will live, how you will earn an income if you currently do not make one, or it is not enough to support yourself, and more. Additionally, if you have children, you also have to consider what child custody arrangements may look like, and how you will have a healthy co-parenting relationship with your spouse once the divorce is final. Knowing what your life will look like after your divorce is of huge importance, and something that you cannot overlook.
Our Florida Divorce Lawyers can Answer Your Legal Questions
While our Tampa divorce lawyers at All Family Law Group, P.A. cannot answer some of the most personal questions you will have during the divorce process, we can provide the answers to your legal questions. If you are facing divorce or the process has already started, call us today at (813) 672-1900 or contact us online to schedule a free consultation to learn more about how we can help you.
Se habla Español.