What Happens If Your Spouse Refuses To Sign Florida Divorce Papers?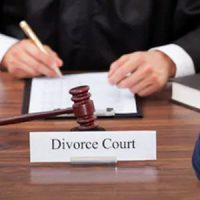 Ending a marriage is never easy, even if you and your spouse have decided to end things amicably. If your spouse has refused to sign the divorce papers, though, it can make the process much more challenging and cause you more frustration. Note that refusing to sign the divorce papers is a term of art, as there really is nothing to sign.  It could mean that your spouse does not respond to your Petition within 20 days when he or she is served. Or your spouse will not sign a Marital Settlement Agreement you have prepared. Your spouse may also contest child custody, property division, and alimony issues and refuse to participate in the action. So, what happens if you serve your spouse with divorce papers, but he or she refuses to respond to the Petition or otherwise will not sign what would be necessary to get a divorce. Below, our Tampa divorce attorney explains further.
Why is Your Spouse Refusing to Sign the Divorce Papers? 
There are many reasons your spouse may refuse to "sign" the divorce papers. Common reasons for refusal include:
Your spouse does not want to divorce for religious purposes or other reasons
Your spouse wants to make the process more difficult for you
Your spouse mistakenly believes that if they do not sign the divorce papers, you cannot proceed
Your spouse may believe there is a chance for reconciliation
No two divorce cases are exactly alike and the reasons people choose not to sign divorce papers are many. It is important to focus on moving ahead instead of why your spouse refuses to "sign". No matter their reason, you can still proceed with the divorce.
Grounds for Divorcing in Florida
In some states, you can use and prove certain grounds for divorce. For example, if your spouse was unfaithful, you could file on the grounds of infidelity. You would then have to prove that your spouse had an extramarital affair.
Under Florida law, though, divorce is considered no-fault. Under the no-fault laws, your spouse does not have to consent to dissolving the marriage. When filing on no-fault grounds, you only have to file the paperwork with the court and state that you and your spouse have irreconcilable differences.  This language is included in all Petitions for Dissolution of Marriage.
If your spouse refuses to "sign" the divorce papers or rather respond to the Petition by Answer and potentially a Counter-Petition, then the court will assume that they do not have any interest in participating in the proceedings. As such, a judge may grant a default divorce. In a default divorce, the judge may approve the terms as outlined in the Petition.
Essentially, you may be able to obtain everything you initially asked for if your spouse does not sign the divorce papers. In fact, if your spouse does not sign the divorce papers, it could make for an easier, faster, and more affordable divorce.
Our Divorce Attorney in Tampa Can Help with a Default Divorce 
When a spouse is granted a divorce without the other party's participation, it is known as a default divorce. At All Family Law Group, P.A., our Tampa divorce attorney can ensure you meet the necessary requirements, such as service procedures, and guide you through the process of default if your spouse refuses to sign. Call us now at 813-672-1900 or contact us online to schedule a free consultation and to learn more about what refusing to sign really means.  Se habla Español.
Source:
leg.state.fl.us/statutes/index.cfm?App_mode=Display_Statute&URL=0000-0099/0061/0061.html