What Happens To A Professional Practice Business In A Florida Divorce?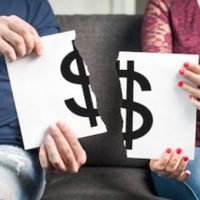 Other than parenting time and other issues involving children, property division issues are some of the most contentious in any divorce. Dividing assets can become fiercely contested in any divorce case, but the potential for dispute is even greater when complex assets, such as a professional practice, are involved. Professionals in Tampa, and throughout Florida, are naturally worried about what will happen to their practice post-divorce. If you have a professional practice, you need the help of an experienced Tampa property and liability division lawyer who can protect what is most valuable to you.
The Equitable Distribution Laws in Florida
In any divorce a couple's property, including assets and liabilities, are divided according to Florida's equitable distribution laws. A couple can agree how to divide their property but if they cannot, a court will divide all property fairly, which does not necessarily mean equally. A number of factors are considered by the courts during property division including the length of the marriage and the contributions each spouse made to the household. Property division decisions are always made on a case-by-case basis.
For example, two people in their 40s may get married and one spouse already has a well-established medical practice. The court would likely largely consider the practice separate property. However, if a couple gets married in their 20s, one spouse may spend a number of years in school trying to obtain their medical license. The other spouse may support their schooling and training by earning a household income and raising the children. In this case, the court would be more likely to consider the professional practice as marital property.
An Accurate Business Valuation is Crucial for Your Case
The ultimate goal of any professional in divorce is protecting their practice. The most effective way to do that is to reach a settlement out of court with your spouse. This does not mean forfeiting the rights to your practice, but instead, finding ways to reduce conflict. Obtaining a comprehensive value of your business is crucial to its continued viability and will make it easier to reach a settlement agreement.
Obtaining a comprehensive valuation of your business is particularly important for professionals because these practices are notoriously difficult to value. Intangible values are also considered, such as the reputation of the practice and goodwill. For example, if a professional practice gave back to their community by becoming involved in charity work or sponsoring a sports team, it would add to the value of the practice. A Tampa asset and debt attorney can help with an accurate practice valuation and ensure yours is protected.
Our Tampa Asset and Debt Divorce Attorneys Will Provide the Legal Assistance You Need
At All Family Law Group, P.A., our Tampa asset and debt attorneys have years of experience helping professionals through the divorce process. We can put our experience to work for you, too. Call us now at 813-672-1900 or contact us online to schedule a free consultation and to learn more about your legal options.  Se habla Español.
Sources:
leg.state.fl.us/statutes/index.cfm?App_mode=Display_Statute&URL=0000-0099/0061/Sections/0061.075.html
leg.state.fl.us/statutes/index.cfm?App_mode=Display_Statute&URL=0000-0099/0061/0061.html