What Happens To The Business During Divorce In Florida?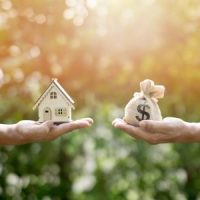 No one wants to think about giving up the assets they value most, but unfortunately, it is an inevitability during divorce. Property division matters are always some of the most highly debated issues during the process. Owning a business that you have worked so hard for, and that is now in jeopardy, can make the process even more stressful. While there is no way to determine exactly what will happen to a business before reviewing the facts of the case, there are some important things to know. Below, one of our Tampa asset and debt attorneys explain what they are.
Businesses as Marital Property During Divorce
Only marital property is subject to division during a Florida divorce. Marital property includes any assets and debts acquired during the marriage, as a couple. Still, even if you owned your business before you got married, it is still likely considered marital property. The court will presume that you used the profits of the business to contribute to the financial support of your family and household expenses. This is a commingling of the asset, which classifies it as marital property.
Valuing Your Business
Before a business is divided, a full business valuation must take place. This usually requires the help of a professional appraiser or a CPA. Multiple factors are taken into consideration when valuing a business. Raw materials, the value of the physical property, finished products, and equipment are just a few of these. Customer lists and account receivables are also taken into consideration as part of the business' value.
Dividing a Business During Divorce
If you own a business and are now facing divorce, one of your biggest concerns may be that you will lose everything you have worked so hard for. Even if you do not lose the business, you may be concerned that your spouse will get to keep half of it. Unless you and your spouse were equal partners in the business and contributed equally to its operations, you will likely be able to keep it after the divorce.
Property division laws are governed by equitable distribution laws in Florida. As such, businesses are divided fairly, which does not necessarily mean equally. Family law judges are most likely to award a business to the spouse who was the owner and operator of the business. Still, to compensate the other party for their portion of the business, you will likely have to relinquish other property of equal value to ensure the fair division of assets. Businesses are most commonly divided in this manner during divorce, even though they are not really divided.
There are instances when businesses are divided during divorce. If you and your spouse owned and operated the business together, you may decide to keep the current arrangements post-divorce. When this is not practical, which is often the case after divorce, you may have to sell the business and divide the proceeds with your spouse.
Our Asset and Debt Attorneys in Tampa Help Business Owners
At All Family Law Group, P.A., our Tampa asset and debt attorneys have extensive experience helping business owners protect what is most important to them, and we will put our expertise to work for you, too. Call us now at 813-672-1900 or contact us online to schedule a free consultation and to learn more about your legal options.  Se habla Español.
Sources:
leg.state.fl.us/statutes/index.cfm?App_mode=Display_Statute&URL=0000-0099/0061/0061.html
leg.state.fl.us/statutes/index.cfm?App_mode=Display_Statute&URL=0000-0099/0061/Sections/0061.075.html