During a Divorce What Happens with Children and Property?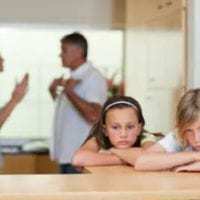 When a couple divorces, they often understand that the courts will divide their property and make decisions on child custody matters. The courts make this decision by issuing final orders that both spouses must follow. However, how are property and child issues handled until that time? What happens while the divorce is ongoing and a judge has not yet made a final order?
After a couple files for divorce in Florida, a standing family law order is issued. This order provides guidance on how the spouses should conduct themselves until the divorce is finalized. A standing family law order can help reduce and resolve a number of conflicts that, without an order, would likely present themselves.
Restrict the Selling or Hiding of Property
Sometimes during a divorce, one spouse will sell a highly-valued asset, or attempt to hide it from their spouse. This is most often done so that property is not divided in a divorce. Standing family law orders prohibit spouses from selling or hiding assets during a divorce. It's often beneficial for both spouses to leave a copy of the order with their bank. This allows the bank to put additional protections in place, such as prohibiting one spouse from emptying and closing the bank account.
The courts will usually allow a spouse to sell assets if they need the money for typical household expenses or attorney's fees. In these cases, the spouse selling the item is not required to obtain permission from the other spouse.
Restrict Debt Acquisition
Like assets, debt is also part of property division in Florida. This debt is divided fairly, although not necessarily equally. In some divorce cases, one spouse will start to acquire significant amounts of debt as their case is moving through the courts. They know there is a good chance the courts will divide it and so, they won't have to pay back the full balance.
Standing family law orders typically prevent spouses from doing this. If a judge suspects one spouse took on large amounts of debt soon before a divorce was finalized, they will typically hold that spouse solely responsible for paying it back.
Placement of Minor Children
A standing family law order will also provide for the placement of children. They will outline protections for the child and each spouse so the child cannot be moved, or kept from one parent. Generally during this time, parents cannot move more than 50 miles from the marital home unless both parents agree to the relocation.
Standing family law orders also include a parenting class requirement in divorce cases that involve minor children. These classes help parents communicate and prepare them for life after divorce. The classes focus on always acting in the child's best interests and conflict resolution.
Need Help During Your Divorce? Call Our Florida Family Attorneys
If you are considering divorce, or the process has already begun, do not try to go through it alone. Even when a divorce starts amicably, it can quickly become heated and emotional. Our Tampa divorce attorneys are here to help. Contact the Tampa divorce attorneys and family lawyers at All Family Law Group, P.A. in Tampa Bay for a free consultation.
Resource:
leg.state.fl.us/statutes/index.cfm?App_mode=Display_Statute&URL=0000-0099/0061/0061.html
https://www.familymaritallaw.com/how-is-property-divided-in-a-florida-divorce/