What Is A Habitual Traffic Offender?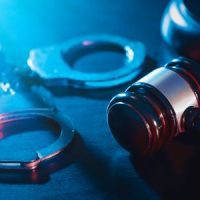 In Florida, a person may be considered a habitual traffic offender (HTO) when they have a certain number of traffic offenses on their record during a certain period of time. If you are given HTO status, your driver's license may be revoked for up to five years. Fortunately, it is possible to have this suspension lifted so your driving privileges can be reinstated. To give yourself the best chance of a positive outcome in your case, it is important to speak to a Tampa Bay criminal defense lawyer.
What is the Definition of Habitual Traffic Offender?
The Florida Statutes define a habitual traffic offender as being any person whose driving record shows that a person has been convicted, within the past five years, of three or more of any of the following traffic offenses:
Involuntary or voluntary manslaughter resulting from the operation of a motor vehicle,
Driving under the influence,
Committing any felony using a motor vehicle,
Operating a motor vehicle with a suspended or revoked driver's license, and
Failing to stop and provide aid, as required under state law, after an accident that results in personal injury or death of another person.
A person may also be given HTO status if they are convicted of 15 moving traffic offenses for which points may be added to a driver's license.
What are the Consequences of Being Designated an HTO?
If you are designated as a habitual traffic offender, the Department of Motor Vehicles (DMV) will revoke your driver's license for at least five years. There is typically no way around this, unless you can prove that the designation was made in error. When this is the case, you must request a hearing and prove the error. The five-year revocation is mandatory under the law and so, the only way to retain your license is to prove the HTO designation does not apply to you.
Obtaining a Hardship License
If your driver's license has been revoked due to the fact that you were designated a habitual traffic offender, you can apply for a hardship license. While this will not reinstate your full driving privileges, it can allow you to drive for very specific purposes, such as going to work or school. You must wait 12 months after having your license revoked before you petition the DMV for a hardship license.
If you are not eligible for a hardship license, you must wait the full five years before you can petition the DMV again. Even then, it may still take some time before you get your driver's license back.
Our Criminal Defense Lawyer in Tampa Bay Can Help Get You Back on the Road
If you have been designated as an HTO, our Tampa Criminal Defense lawyers at All Family Law Group, P.A., can help you challenge the legal grounds of the designation. Do not wait to call us, though. You only have a limited time to contest the status, so we need to get started on your case right away. Call us today at 813-672-1900 or contact us online to schedule a free consultation.
Resource:
leg.state.fl.us/Statutes/index.cfm?App_mode=Display_Statute&URL=0300-0399/0322/Sections/0322.264.html