What is a Modification in a Florida Divorce Case?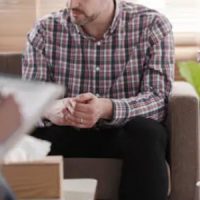 The orders issued during a divorce case are final and legally binding. Violating these orders has serious consequences and so, it is critical that all parties comply with them. Still, they say that one of the only constants in life is change and the orders that made sense at the time of your divorce may no longer be practical. In these instances, you may have to petition the court for a modification. What is a modification after divorce? Below, our Tampa modification attorney explains more.
How to Modify a Divorce Order in Florida 
Regardless of whether you need to change an alimony, child custody, or child support order, there are two methods you can use. You and your former spouse can mutually agree to the change with each other. Once you have reached an agreement, you can then file the petition with the court and as long as the modification is reasonable, a judge will approve the new terms of the order.
Reaching an agreement with your former spouse is the best way to modify divorce orders. If you cannot reach an agreement with your former spouse, you will have to go to court so a judge can make a decision in your case. Taking the dispute to court is not only expensive, but it is also very time-consuming.
Requirements for Modifying a Divorce Order 
You must prove that there has been a significant change in your circumstances when asking the court to modify a divorce order. The change must be permanent and it could not have been anticipated at the time of the divorce. The court may modify the terms of a child support, visitation, custody, or alimony order in the following scenarios:
You have had a significant change in your income that makes it very difficult to make child support or alimony payments.
One parent needs to move a significant distance away from the other parent.
There has been an increase in healthcare coverage or additional costs and the increase was unavoidable.
An individual receiving alimony remarried.
The courts in Florida do not approve every request for modification. If you can show that you have complied with the court-issued orders since the time of your divorce, you will have a better chance with your modification case. This will establish that a substantial change of circumstances has occurred and that you are not seeking a modification simply because they are inconvenient for you.
Our Modification Attorney in Tampa Can Help Prove Your Case 
It is possible to obtain a modification of a court order after divorce, but that does not mean it is ever easy. At All Family Law Group, P.A., our Tampa modification attorney can guide you through the process and help you collect evidence that can prove your case. If you have experienced a substantial change of circumstances, call us now at 813-672-1900 or contact us online to request a free review of your case with one of our knowledgeable attorneys and to get more information.
Source:
leg.state.fl.us/statutes/index.cfm?App_mode=Display_Statute&URL=0000-0099/0061/0061.html