What Is The Cheapest Way To Get A Divorce In Florida?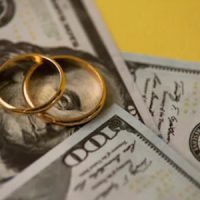 Deciding that you want to get a divorce is one of the hardest decisions you will ever make. You may feel a sense of failure, confusion, and emotional pain. Then you realize that not only will ending your marriage affect you personally, it will also impact your finances. It is no secret that divorce can be expensive. However, it does not always have to be that way. There are ways to get a cheap divorce in Florida. Below, our Tampa uncontested divorce lawyer explains what they are.
Agree to the Terms of the Divorce
When divorce cases climb into the thousands and tens of thousands of dollars to settle, it is usually because the two parties are in constant disagreement. Every dispute that arises in a divorce case will take the case longer to resolve, which will in turn make the process cost more. If you and your spouse can agree to all the terms of divorce, it will significantly reduce the cost. You will not have to pay a process server to serve your spouse with divorce papers, you will not have to pay for court-ordered mediation, and you can greatly save on attorney fees.
Filing a Pro-Se Divorce
There are times when you should always have the legal representation of a Tampa divorce lawyer. For example, if your marriage involves domestic violence or there are complex financial issues, you should always obtain legal counsel. If your divorce case is fairly simple, though, you can file the paperwork on your own. The Florida court systems have provided all the paperwork you need to file for divorce. You can find these forms online, print them out and complete them, and submit the documents to your local courthouse.
It is critical to make sure you are filing the right forms, and that you are filing them correctly. If you choose the wrong form, or do not complete it properly, it will only cost you more time and money down the road, as you will then likely have to hire an attorney.
Waiving the Court Filing Fee
The act of filing for divorce in Florida alone can cost up to $400. Fortunately, 70 percent of Floridians qualify for the court filing fee waiver. The court will determine whether you are eligible for the fee waiver based on the low income scale. If you do qualify, you do not have to pay the fee, significantly reducing the cost of your divorce.
Call Our Uncontested Divorce Lawyer in Tampa Today
Contrary to what many people think, obtaining sound legal advice from a Tampa uncontested divorce lawyer does not have to be expensive. It can also help ensure no mistakes are made, and that you get the quickest and cheapest divorce possible. If you are getting a divorce, call our experienced attorneys at All Family Law Group, P.A. We will ensure the paperwork is complete and filed correctly, while making the process as smooth as possible for you. Call us now at 813-672-1900 or reach out to us online to schedule a free consultation.  Se habla Español.
Sources:
flcourts.org/Resources-Services/Office-of-Family-Courts/Family-Courts/Family-Law-Forms?parentId=669505&sort=form/number%20asc,%20form/date%20desc&view=embed_custom&searchtype=form&limit=50&query=&offset=0
divorceinfloridaonline.com/florida-court-filing-fee-waiver/