What Qualifies You For Alimony In FL?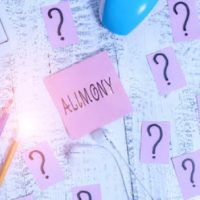 When getting a divorce, it is not uncommon for one spouse to consider asking for alimony. Contrary to what many people think, alimony is not only awarded to women in divorce cases. Either spouse can make a request for alimony if they are unable to support themselves during the divorce, or afterwards. If you are considering asking for alimony, it is important to know if you qualify, and the factors a judge will take into consideration.
How to Qualify for Alimony in Florida
When requesting alimony, a judge will first consider whether someone is eligible for alimony. There are only two factors a judge will consider. The first is the need for alimony. The second is the ability of the other spouse to pay support.
For example, one spouse may have stayed home to take care of the household and care for the children. The other spouse may have a full-time job that supports the household. After divorce, the spouse that acted as caretaker will have very little income, while their partner will continue to have an income that once supported an entire family. In this instance, there is a need and an ability to pay, so the request for alimony would likely be granted.
How are Amounts for Alimony Determined in Florida?
Once the court has found there is a need and an ability to pay, the judge will then consider many factors when determining the amount of alimony to be paid. These are as follows:
The length of the marriage
The standard of living established during the marriage
The financial resources of each spouse, including both non-marital and marital assets and liabilities
The physical and mental health of each spouse
The educational level, earning capacity, vocational skills, and employability of each party, or the amount of time required for either spouse to find employment, including education and training
The contributions each spouse made to the marriage, including childcare, homemaking, and education and career-building of the other party
The current and future responsibilities to minor children of either spouse
All sources of income earned by both parties
Any other factor the judge considers relevant
Unlike in other states, there is no formula the court must use when determining the amount of alimony a spouse must pay. A judge has very broad discretion when making a decision on alimony and when determining the amount to be paid.
Our Divorce Lawyers in Florida Can Help with Your Alimony Issues
Alimony is one of the most contentious terms of many divorce cases. It is not always easy to receive alimony in a divorce and sometimes, people unfairly request it. Regardless of the alimony issue you are facing, our Tampa alimony lawyers at All Family Law Group, P.A. can advise on the facts of your case and give you the best chance of obtaining the most favorable outcome. Call us today at 813-672-1900 or contact us online to schedule a free consultation and to obtain the sound legal advice you need. Se habla Español.