What Should I Do If My Spouse Empties My Bank Account?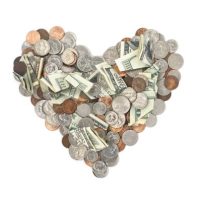 Married couples often find it easier to hold all or some of their funds in a joint bank account. A joint bank account makes it easier for either spouse to pay bills and keep on top of the household's finances. While a joint bank account is convenient during a marriage, though, it can pose a problem during a divorce. One of the most common issues to arise during divorce occurs when one spouse empties a joint bank account, leaving the other without funds to pay for their legal fees, or even their daily expenses.
If you are going through a divorce and your spouse has emptied your account, the situation may seem hopeless. Fortunately, it is not. Below, our Tampa property and liability division lawyer explains what to do if you find yourself in this situation.
Who has the Right to a Joint Bank Account?
Any two people, spouses or otherwise, have a joint bank account, each person has an equal right to the funds within it. As such, either party can make withdrawals from the account, regardless of the party that deposited the funds into the account. During a divorce, the funds within a joint account are considered marital property, meaning each spouse also has a relatively equal right to the funds. Due to marital property law, even when one spouse empties a bank account, the other party still has equal rights to the funds.
Are Spouses Allowed to Empty Joint Bank Accounts?
Emptying a joint bank account has significant consequences for any party who does so because the other side still has a right to at least some of the funds. Family court judges will also issue a standing administrative order at the beginning of a divorce case. This order prohibits both parties from concealing assets or dissipating funds in a bank account.
Any party in a divorce who violates this order and empties joint bank accounts will face significant consequences. They may have to repay the money, even if they have already spent it. Additionally, a judge may award the other side more in property division. For example, if one spouse withdrew $10,000 from a joint bank account, the court may award the other side an additional $10,000 in assets. The court may also require the party who withdrew the funds to pay fines, or the legal fees of the other side.
Our Property and Liability Division Lawyers in Tampa Can Help You Recover Your Funds in a Divorce
If your spouse has emptied a joint bank account during your divorce, it is critical that you speak to one of our Tampa asset and debt division lawyers at All Family Law Group, P.A. Our attorneys have the expertise to present evidence to the court that shows your spouse is trying to hide or waste marital assets and use the argument to obtain a strong settlement in your favor. Call us now at 813-672-1900 or contact us online to schedule a free consultation and to learn more about how we can help.  Se habla Español.
Source:
leg.state.fl.us/statutes/index.cfm?App_mode=Display_Statute&URL=0000-0099/0061/Sections/0061.075.html