What to do if Charged with Domestic Violence In Florida?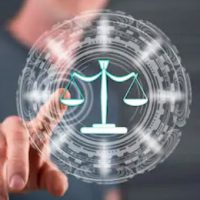 Due to the many awareness campaigns over the recent years that have helped victims feel safe when coming forward, domestic violence charges are becoming more and more common today. Most often, these charges are a result of an argument that got out of hand. It is true that sometimes, these disagreements do become physical, but this is not always the case. Even when an argument did not involve physical violence, innocent people often still find themselves facing charges. If someone has accused you of domestic violence, below are three important things to know about these charges.
Probable Cause is Fairly Easy to Establish in Domestic Violence Cases
Any time a police officer arrests someone, they must have probable cause. This means they must have reason to believe that the suspect has committed a crime. Probable cause is still necessary when the police arrest someone for domestic violence, but it is generally easier to establish in these cases.
An officer does not have to witness domestic violence to make an arrest. They must only have valid reason that the crime was committed. An officer may have probable cause after hearing from the alleged victim that the crime took place. Or, a neighbor may call the police saying that they heard a heated argument coming from next door.
Alleged Victims Do Not Lay Charges  
Thanks to the many misconceptions depicted in movies and on television, it is not up to the alleged victim whether they want to press charges or not. In Florida, only law enforcement and the prosecution for the state have the authority to press charges. If the alleged victim does not consent to the arrest or they do not want to participate in the criminal proceedings, it can make it harder for the prosecution to secure a conviction. Still, the prosecution will use eyewitness testimony, recorded 911 calls, and other evidence to prove their case.
There are Defenses to the Charges
Although the standard of probable cause is fairly easy to establish and law enforcement can lay charges without the victim's consent, being charged with domestic violence is not a hopeless situation. There are defenses available, and some of the most common ones are as follows:
You were involved in an argument with a family member, but it did not become physical
There was an argument that did become physically violent, but both parties were engaging in violence
The act of violence was in self-defense
The witnesses or alleged victim are not very credible sources
Our Tampa criminal defense lawyer will know the appropriate defense to use in your case so you have the best chance of beating the charges.
Call Our Criminal Defense Lawyer in Tampa Now
If you have been charged with domestic violence, it is important to know that you have rights. At All Family Law Group, P.A., our Tampa criminal defense lawyers will ensure they are upheld while aggressively defending you against your charges. Call us now at 813-672-1900 or reach out to us online to schedule a free consultation and to learn more. Se habla español.
Source:
leg.state.fl.us/statutes/index.cfm?App_mode=Display_Statute&URL=0700-0799/0741/Sections/0741.28.html