When Child Custody Exchanges Become Divisive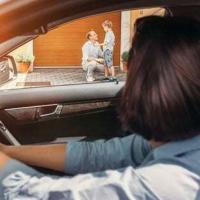 The logistical aspects of sharing child custody, even when negotiated within the terms of a parenting plan, can prove challenging for many families. Schedules change as a child grows up. Parents change jobs, and one or both households may move. Thus, navigating how to coordinate the pick-up and drop-off of a child on a weekly basis is an accomplishment that should not be understated. However, beyond getting to and from a designed location at a set time is just half the battle for some parents. Unfortunately, not all exchanges are free of conflict, and if the parents are unable to figure out a way to interact without disagreement, regular contact can quickly become problematic. Two issues can arise out of heated child custody exchanges. First, children do not react well to continual disagreement between their parents, and witnessing this behavior over time is almost guaranteed to leave a negative impact. Further, depending on the level of conflict, these exchanges can lead to physical altercations, putting the parenting and child at risk for harm. As an example, a recent custody exchange in Orlando turned dangerous when the father fired a gun at the mother's car after an argument with the mother's sister. This behavior should not happen and knowing how to respond and protect the child's wellbeing is important. A discussion of the legal options when issues arise with a child custody exchange arrangement will follow below.
Modify the Parenting Plan
If child custody exchanges become an increasing issue, or a parent has reason to believe violence is possible, a petition to modify the parenting plan should be filed. Family court judges are permitted to change the terms of a parenting plan if a substantial, material, and unanticipated change occurred. Any issue that threatens the health and safety of a child is both material and substantial. Further, if violence was anticipated when the parenting plan was first established, controlling against the violence by putting safeguards in place during the exchanges would likely have been created. Even if violence was anticipated, though, a court is still likely to approve modifications in a situation of this type for the sake of the child.
How Far Will the Court Go?
The parent filing the petition for modification may assume the court will restrict the other parent's custody rights to protect the child from harm. This assumption is generally wrong. Courts do everything they can to maintain frequent and continuing contact with both parents, and only in the most extreme situations, one parent murders the other, violence is directed toward the child, etc., will consider more extreme measures. In other words, judges will do everything possible before restricting custody rights. One option parents facing conflict during the custody exchange can use to minimize the possibility of argument and violence is to exchange the child at a designated safe child exchange location, which is often a police station or site where supervised visitation occurs. In addition, the court may order the parents and child to undergo counseling to resolve the issues driving the conflict, and order one or both parents to an anger management course to find different ways to respond to disagreement. Thus, the parent filing the modification petition needs to be prepared to find a solution to the conflict and not presume the court will simply block the other parent from seeing the child entirely.
Contact a Florida Family Law Attorney
Any aspect of sharing parental responsibilities can prove problematic, but having an experienced Tampa child custody attorney at your side can help ensure the appropriate legal response is used to protect your child. The attorneys at All Family Law Group, P.A. understand the difficulties you are facing, and will use their knowledge to get you the best possible outcome. Contact the Tampa divorce attorneys and family lawyers at All Family Law Group, P.A. in Tampa Bay for a free consultation. They can be reached by email or call 813-672-1900.
Resource:
wesh.com/article/custody-echange-ends-in-gunfire/25941978
https://www.familymaritallaw.com/child-custody-rights-between-same-sex-partners/