When Would a Court Give Custody to a Non-Parent?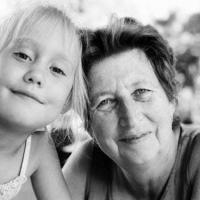 Raising a child without some help and contributions from family and friends is virtually impossible. Childrearing is a full-time, constant endeavor that requires help from the outside for a parent to fulfill his/her responsibilities. However, when it comes to who has final authority over a child, one or both parents are overwhelmingly the only individuals considered for this role. Parents are considered the natural and legal guardians of their minor children, and absent an extreme situation, will always have custody rights over all other adults. In fact, the vast majority of custody disputes understandably involve a child's parents, and rarely are third parties seeking to gain the same rights exercised by a parent. However, the reality is many children are raised by individuals other than their parents, and without official recognition these caretakers are unable to perform essential actions, such authorizing medical care, enrolling a child in school, or gaining access to government records. Typically, though, these caretakers, including grandparents and extended family, do not have any custody rights. But, it is still sometimes possible to overcome this presumption if the circumstances indicate the best interests of the child require such a result. A discussion of circumstances in which a court will consider extending custody/visitation rights to third parties and other family members will follow below.
Is a Transfer of Permanent Custody Possible?
As noted above, the law presumes children should be with their parents, and will only consider granting custody to another adult, including grandparents, who often have close relationships with their grandchildren, if the parent does not have the ability to properly care for the child. Further, even if custody is transferred to another adult, the arrangement is temporary, unless the parent's rights are terminated. Determining whether the custody should be given to a non-parent rests on what is in the best interests of the child, which is focused on which arrangement will best promote the child's long-term mental, physical and emotional health.
Temporary Custody
In order to support the welfare of children living with extended family members, Florida has a law that directly speaks to granting these individuals temporary custody so they gain the authority necessary to fully provide for the child. This authority is available to extended family members who have written consent from the child's parents, and those that are currently housing and caring for the child fulltime but lack the parents' consent to exercise necessary decision-making responsibilities. Only family members who are related to the child by blood or marriage to the third degree (uncles/aunts, nieces/nephews, great-grandparents), and stepparents currently married to one of the child's parents, can petition a court for this power. Parents must receive notice and an opportunity to be heard on this issue before the court will grant a modification in custody. At the hearing to decide whether to grant temporary custody, the court will look at whether the parents' object to the custody arrangement, and the child's best interests. Note that the parents never lose rights in these proceedings, but just share them with another family member. The only time a court will grant custody rights to a family member despite a parent's objection is if the court finds the parent to be unfit to care for the child, i.e., evidence of abuse, neglect or abandonment. Either parent can petition for modification or termination of this temporary custody at any time, and the decision of the court will depend upon the fitness of the parent to resume childcare responsibilities.
Get Legal Advice
Overcoming the preference toward parental-only child custody is complicated and difficult, but sometimes, parents have problems providing the home a child needs. If you are caring for a child and have questions about potential custody arrangements, contact an experienced family law attorney to learn about possible legal options. Tampa Bay's All Family Law Group, P.A. has years of experience handling custody issues, and can help you determine what is in a child's best interests.  Contact the Tampa divorce attorneys and family lawyers at All Family Law Group, P.A. in Tampa Bay at 813-672-1900 for a consultation at no charge or email us.
by Lynette Silon-Laguna Google+
Resource:
cecildaily.com/spotlight/article_b096d29d-cec1-5e69-9b6b-813e8d2c72cf.html