Why are High Net Worth Divorces so Complicated?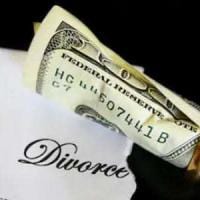 Any couple going through a divorce is going to find the process stressful, and perhaps even a little bit complicated. When the couple getting the divorce has a high net worth, it's even more challenging. Issues such as property division, child support, and alimony all revolve around worth and assets. This means that during any high net worth divorce, these are the issues that are going to be the most complex and many times, even the most contentious.
Property Division Issues in High Net Worth Divorces
Property division is one of the most heated issues in any divorce, and it's no different in those involving a high net worth couple. Individuals with a high net worth typically have numerous assets. They own more than one home, vehicle, and often even have a business or two that must be divided during divorce proceedings. That means a high net worth divorce takes longer, and there are typically more arguments over the assets.
Florida is also an equitable distribution state, meaning the property is divided fairly, but not necessarily equally. Instead of simply dividing all the assets right down the middle and giving each party their share, judges must consider what is fair and just. With so many assets, that becomes tricky.
Alimony Issues in High Net Worth Divorces
Alimony is not awarded in every divorce case, but a judge is more likely to grant it in high net worth cases. This is often because one spouse has become accustomed to a certain standard of living, and they cannot afford to keep up that standard on their own. However, if the marriage involved infidelity that led to the divorce, a judge must also take that into consideration when determining alimony. Combining all of these factors, and many more, make alimony decisions very difficult.
Child Support Issues in High Net Worth Divorces
Under Florida law, parents are financially responsible for their children until a child is no longer considered a minor. Florida courts also expect that children will maintain the same standard of living after their parents are divorced that they did while the couple was still married. While the law has specific guidelines for determining the amount of child support a parent must pay, the scale ranges from $800 combined income to $10,000 combined income. When high net worth couples are worth more than this, judges must deviate from the guidelines, which makes it more difficult.
Do You Need Help with a High Net Worth Divorce? Call Our Florida Divorce Attorneys
If you have a high net worth and are considering divorce, it's important to let a Tampa divorce attorney handle your case. These cases are far more complex than other divorces, which means they typically take longer and are more stressful for everyone involved. At All Family Law Group, our attorneys are aware of the issues these divorce cases present, and we have the experience to overcome them quickly and efficiently, so you can put your divorce behind you sooner. Call us today at (813) 672-1900 or email us to schedule your free consultation.
Resource:
flsenate.gov/laws/statutes/2012/61.30
https://www.familymaritallaw.com/how-does-domestic-violence-affect-a-divorce/