Why You May Need to Consider Freezing Assets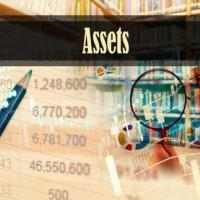 The finances of completing a divorce, and transitioning to what comes next, frequently require a reevaluation of how one spends money and finding new and better sources of income. The payment of child support and alimony, and division of property, become of utmost importance in this process, as these contributions are often vital to financial equilibrium. Most spouses have a good idea of what assets they own, and thus, what to anticipate for support. Others, however, may be less informed on precisely what each spouse has, and where these assets are located. This lack of knowledge can be a significant detriment in divorce, especially if one party is responsible for most of the couple's net worth. In these situations, particularly if there is pushback about how to divide assets, legitimate concerns about withholding or hiding assets in order to manipulate the settlement terms may exist. In a tragic case, a Tampa woman seeking divorce was recently killed by her husband after he discovered she requested a restraining order for domestic violence and an injunction to freeze assets. A discussion of when an injunction to freeze assets may be issued, and what that means for the outcome of a divorce case, will follow below.
When a Court Would Consider Freezing Marital Assets
Typically, most requests in divorce petitions must be handled according the regular availability of the judge assigned to the case. However, emergency motions are permitted when the welfare of a spouse or child is threatened, as well as when a spouse appears to be deliberately removing or wasting assets to the likely detriment of the other party. If there is evidence of such action, a court can issue a temporary injunction to block the removal of or access to certain assets until a full hearing may be held. This includes taking more than personal effects from the marital home all the way to transferring accounts to offshore financial institutions. Florida law specifically authorizes this action if a spouse is trying to take property out of the State, or fraudulently convey or conceal it.  The point of this injunction is to preserve property so it is available for support or distribution, and initially, at least, will likely include all property in a spouse's name, regardless of whether it would qualify as marital. Additionally, many judges will issue standing orders in all divorce cases that automatically prohibit moving assets until the case is concluded, and both spouses are expected to account for all sources of income and assets.
Effect of a Freeze on the Outcome
By putting a freeze in place, a court is trying to prevent one spouse from being left with no means of support. Consequently, if there is evidence a spouse is deliberately trying to conceal assets hoping to retain a larger share, the innocent spouse could receive a larger portion of the marital estate and/or an alimony award. Additionally, the judge could order the party hiding assets to reimburse the marital estate if the assets are no longer recoverable or have greatly diminished in value. However, note that both spouses need money to pay for necessities, which is certainly permissible, but lavish or excessive spending is quite likely to get a judge's disapproval, and could have a negative impact on the final terms of the support and property settlement.
Speak with a Florida Divorce Attorney
Protecting your finances against retaliation or waste by the other spouse is a big issue. Tampa Bay's All Family Law Group, P.A. knows how to protect your rights in divorce, and will provide the dedicated legal representation you need to get the best possible outcome. Contact the Tampa divorce attorneys and family lawyers at All Family Law Group, P.A. in Tampa Bay for a consultation at no charge. They welcome phone calls at 813-672-1900.
by Lynette Silon-Laguna Google+
Resource:
tampabay.com/news/publicsafety/crime/Wife-filed-for-divorce-before-Apollo-Beach-murder-suicide_165230399