Why You Should Not Ask an Accuser to Drop Criminal Domestic Violence Charges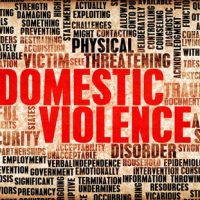 Movies and television shows often depict someone accused of a crime asking the victim to drop the charges. While this instance may make for exciting entertainment, the reality is a bit more complex than that. This is especially true in cases that involve allegations of domestic violence.
Certain criminal offenses are considered to be crimes against the state and not an actual person. As such, alleged victims do not have the authority to drop the charges. If the prosecutor for the state has already filed charges against you, working with a Tampa criminal domestic violence attorney is your best chance at getting the charges dismissed.
Why Asking Someone to Drop the Charges Against You Can Hurt Your Case 
There are many reasons the law in Florida removes the burden of pressing charges from victims and instead, grants this power to the state prosecution. One of the main reasons is because abusers often hold a lot of influence over their victims. This can include a physical influence, as well as an emotional hold or financial position they can use to ask their abuser to change or recant their allegations.
Even if you believe you can persuade your accuser to defend you rather than pursue their allegations, it could hurt your case more than it will help it. Instead of getting your case dropped, it could result in the following:
Additional evidence against you: Criminal law judges and Florida prosecutors are very protective of alleged domestic violence victims. Any email, text, or phone call to the alleged victim that asks them for their help could be used as evidence. The prosecutor may argue that you were pressuring or threatening the victim.
Violating an injunction: If a no-contact order or temporary injunction has been filed against you and it prevents you from contacting the victim, asking them to drop the charges or recant their story is a violation of the order and it will have serious consequences.
Denial of bail: If you try to threaten, influence, or even contact the alleged victim, it could be used as a reason to deny you bail and you will have to remain in jail until your court hearing.
Other Evidence in Your Case
 It is important to remember that an alleged victim's statements are just one type of evidence. Other forms of evidence can be used to give you the best chance of getting your charges dropped or dismissed. These are as follows:
An affidavit from the alleged victim stating their wishes,
Mutual accusations between family members can strengthen your claim that you were defending yourself, and
Other evidence including witness testimony or camera footage.
Our Criminal Domestic Violence Attorney in Tampa Can Defend Your Case
Being charged with domestic violence is a very serious matter and you need to give your case the attention it deserves. At All Family Law Group, P.A., our Tampa criminal domestic violence attorney can collect the evidence to prove your case and provide sound legal advice to ensure nothing hurts your case. Call us now at 813-672-1900 or contact us online to schedule a free consultation and to learn more.
Source:
leg.state.fl.us/Statutes/index.cfm?App_mode=Display_Statute&URL=0700-0799/0741/Sections/0741.283.html