Why You Should Work With A Florida Lawyer When Getting An Uncontested Divorce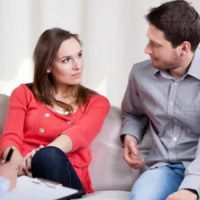 Florida is a no-fault divorce state, but that does not mean that all divorces are amicable. No-fault divorce means that when filing for divorce, a spouse does not have to allege legal grounds for dissolving the marriage, nor do they have to prove their spouse was at fault for the breakdown of the relationship. Although proving wrongdoing is not a part of no-fault divorce, it does not mean that divorces cannot become contentious. These contested cases can be extremely difficult for the entire family.
Uncontested divorces are no-fault as well, but the difference is that both parties agree to all the terms without the need for mediation or negotiation. The two sides simply agree to how property will be divided, how parenting time will be shared, and other terms of the divorce. Due to the fact that both spouses agree in uncontested divorces, many people think they can go through the process without an attorney. While true, it is not recommended.
Obtaining the Sound Legal Advice You Need
No matter what type of divorce you are about to obtain, it is always advised that you speak to an attorney first. You will still have to meet certain requirements, such as the residency requirement. A lawyer can inform you of the different requirements to ensure that you can proceed with your divorce.
You may also think that you can get an uncontested divorce, but a lawyer may advise you differently. For example, if you and your spouse agree to all terms but one, you cannot obtain an uncontested divorce. A lawyer will advise you on how to proceed with a contested divorce when necessary.
Legal Guidance Through the Process
Although uncontested divorces are not as complex as contested cases, it is still a legal process. As such, there are still certain forms that must be completed and strict deadlines you must meet. A Tampa uncontested divorce attorney will help you navigate the entire process so there are no unnecessary delays in your case.
When obtaining an uncontested divorce, you will also have to draft a marital settlement agreement. This agreement outlines all the terms of your divorce and it too, must be drafted properly. A lawyer will make sure the agreement upholds your rights, while still being fair to both parties. If it is not and the other party later objects to it, a judge may not approve it and you will have to draft another agreement. A lawyer will ensure a judge will approve the agreement, again helping you avoid unnecessary delays.
Call Our Uncontested Divorce Attorneys in Tampa Today
An uncontested divorce is the simplest way to dissolve your marriage. Still, there are complexities and challenges that can arise and make the process more difficult. At All Family Law Group, P.A., our Tampa uncontested divorce attorneys can represent you from the very start of your case so you are ready to overcome any challenges your case may present. Call us now at 813-672-1900 or contact us online to schedule a free consultation and to learn more about how we can help.  Se habla Español.
Source:
leg.state.fl.us/statutes/index.cfm?App_mode=Display_Statute&URL=0000-0099/0061/0061.html