Will Courts Split Children in Divorce?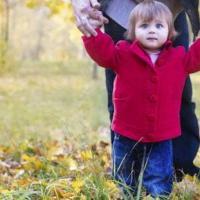 When a family enters the divorce process, the parents try to understand and anticipate the challenges ahead of them. In addition to spousal issues such as property division and alimony, child-related issues such as child support and parenting plans must be agreed to, or accepted by, the spouses, depending on whether the end result was formulated on the parents' own accord or ordered by a judge. And, retaining the service of a divorce attorney experienced in child custody will go a long way to ensuring that any agreements are fair and sound. Underlying all of this is the typical expectation that, if there are multiple children involved, the children would stay together as each parent exercises parenting time. However, this is not always the case, a recent article details. In the article, a discussion of situations in which siblings were separated at divorce, including a horrific story of an adoption agency using three siblings in a tragic "nurture or nature" experiment. A discussion of situations in which a court may split-up siblings in a divorce will follow below.
Florida Law
Florida, like many States, does not specifically prohibit splitting siblings. Rather, as is the case with all child-related matters in a divorce, it is the best interests of each child that is the overriding theme that is to guide judges in their decisions. As such, the following factors tend to lean towards keeping siblings together:
In order to allow children to maintain some semblance of stability, it is best to keep them together.
In other words, having a sibling go through the divorce with another sibling can be reassuring and comfortable.
In the same vein, two or more siblings can provide emotional support for each other.
In some cases, one sibling may act as a caretaker for the other sibling.
Accordingly, it is extremely rare that siblings will be separated upon divorce of their parents.
When Splitting Siblings May Occur
In spite of an unwritten guide to keep siblings together, there are some situations when this is not in each sibling's best interests. If, for example, siblings are combative or abusive with each other, putting some space between them could be worthwhile, especially to the sibling who is perceived as taking the brunt of the abuse. Further, in situations in which each sibling is, individually, combative with a particular parent, it may be necessary to keep that sibling with the other parent, although it is important to recognize whether combativeness in this instance is more than just a passing child phase.
A common situation is when one sibling is much older than the other sibling. Further, in the same vein, it may benefit the older sibling to be in the custody of the same-sex parent (i.e., son with father, daughter with mother). In this case, splitting up the siblings is not necessarily meant to keep the siblings apart, but to allow personal growth by the older sibling.
Speak with a Florida Divorce Attorney
Divorce requires may difficult compromises, including those related to childcare and childrearing. However, one of these difficult compromises may, in fact, include whether it is necessary and worthwhile to split the custody of siblings up between the parents. As a parent, you do not want to make this decision without the advice of an experienced divorce attorney. All Family Law Group, P.A. focus on family law issues, including child custody matters, and can offer you advice on how the facts of your case are likely to play out in court. If you have questions or concerns about child custody,  contact the Tampa divorce attorneys and family lawyers at All Family Law Group, P.A. in Tampa Bay for a consultation at no charge. They can be reached at 813-672-1900.
by Lynette Silon-Laguna Google+
Resource:
leg.state.fl.us/Statutes/index.cfm?App_mode=Display_Statute&Search_String=&URL=0000-0099/0061/Sections/0061.13.html