Answering Your Questions About Military Divorce In Florida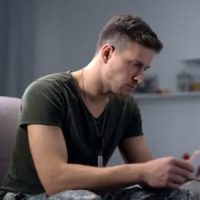 Any divorce has the potential for issues to arise, but those involved in a military divorce are unique from other, civilian, cases. Understanding the complicated issues that can come up during a military divorce can help you make better decisions and achieve a fairer outcome. Below, our Tampa military divorce attorney outlines the additional legal issues associated with these types of cases.
Where Should You File a Military Divorce?
In most Florida divorce cases, the spouse filing the divorce complaint must have lived in the Sunshine State for at least six months. This is not always the case in military divorces, though. Military families move around a lot, particularly when the service member is deployed on active duty. As such, federal law recognizes the state of deployment as the military member's residence and so, the divorce complaint can be filed in this state, regardless of whether the individual meets the residency requirements of that state.
Determining where to file is not always easy. For example, if a military pension will be divided, it is important to know how state law will handle the division, versus federal law. Where a person files could have a significant impact on certain terms of the divorce.
Can a Member of the Military Delay a Divorce?
People are often worried that their spouse will draw out the divorce proceedings, but this is of particular concern in military divorces. In civilian divorce cases, one spouse files the papers for divorce and the other party has a certain number of days to respond. After the response is received, the court will move forward with the different terms of the divorce.
Under the Servicemembers Civil Relief Act, military members who are on active duty can request a stay, or a delay, in their case. This delay will allow them to eventually participate in the divorce proceeding, even if they continue to serve. Initial stays are for at least 90 days, and the court can grant an extension. Still, it is never possible to delay a divorce forever.
Does the Military Provide a Lawyer for Service Members?
Every branch of the military has legal assistance attorneys located on the majority of bases. While the legal advice these attorneys can provide is helpful, they do not generally represent members of the military in their divorce. Spouses can also obtain advice from the legal assistance attorneys located on military bases.
What is the Thrift Saving Plan?
The thrift saving plan is a marital asset that is often overlooked in military divorces. Members of the military have the opportunity to contribute to a Thrift Savings Plan while they are on active service, but they are not required to contribute. The current value of a thrift savings plan can be divided between two spouses during divorce, or one can retain it in exchange for giving their spouse an asset of equal value.
Our Military Divorce Attorneys in Tampa Can Help with Your Case
Military divorces can be more complex and confusing, which is why it is of the utmost importance that you speak to our Tampa military divorce attorneys at All Family Law Group, P.A. today. Our seasoned attorneys can advise on the unique aspects of your case, ensure your rights are upheld at all times, and give you the best chance of obtaining the fair settlement you are entitled to. Call us now at 813-672-1900 or contact us online to schedule a free consultation.  Se habla Español.
Sources:
https://www.nclamp.gov/publications/take-1/uniformed-services-former-spouses-protection-act-usfspa/
https://www.consumerfinance.gov/consumer-tools/educator-tools/servicemembers/the-servicemembers-civil-relief-act-scra/