Are Injury Settlements Considered Marital Assets in a Tampa Florida Divorce?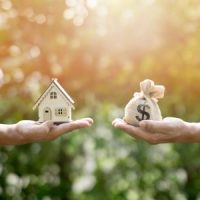 Florida is an equitable distribution state, meaning that marital assets in divorce are divided fairly, and that does not always mean they are divided equally. Marital assets include property that was obtained during the marriage. When one spouse was hurt due to another person's negligence during the marriage, they may have obtained a personal injury settlement. It is not uncommon for people to be concerned that they will have to divide that settlement with their spouse during divorce. Below, our Tampa asset and debt divorce lawyer explains further.
Exceptions to Equitable Distribution Laws 
Like most laws, those involving equitable distribution in Florida have exceptions. For example, inheritances and gifts are typically considered separate property in divorce, regardless of when one spouse acquired it. Likewise, personal injury settlements are also usually classified as separate property, even if the accident victim obtained it while they were married.  That is unless the assets were intermingled with marital assets.  See below.
What Portion of Your Settlement Can You Keep?
It is important to note that your entire settlement may not be protected by the exceptions outlined in the state's equitable distribution laws. This is due to the fact that the damages in a personal injury settlement may not be intended to compensate you. Instead, they may be intended to compensate your family, including your spouse, for any of their losses related to your accident.
Loss of consortium damages, for instance, compensate your spouse for the loss of household services or intimate relations. Your spouse will actually file a claim for these damages and so if you divorce, they are still entitled to those damages.
Additionally, if you were awarded damages for your lost income, a judge may deem that compensation to be marital property, as well. You would have likely used that income to contribute to the household and pay marital expenses and so, these damages may be considered marital property.
Challenges when Protecting a Personal Injury Settlement 
While the courts may consider personal injury settlements separate property, there are many factors that can classify them as a marital asset. For example, if you commingled the settlement with marital funds, it becomes incredibly difficult to determine which portion is the settlement and which is marital property. Also, many settlements are not itemized, which can also make it impossible to determine which percentage of damages are yours, and which are your spouse's.
These challenges can make it very difficult to protect a personal injury settlement. It is for this reason that it is always critical to speak to a Tampa divorce asset and debt division attorney who can advise you of your rights and make sure they are protected throughout your case.
Call Our Tampa Divorce Asset and Debt Attorneys for Legal Help Today 
If you have obtained a personal injury settlement and are now considering a divorce, it is imperative that you obtain legal advice. At All Family Law Group, P.A., our Tampa asset and debt attorneys can help you protect your settlement and other property that is most valuable to you. Call us today at 813-672-1900 or reach out to us online to request a free consultation of your case and to get the legal help you need.  Se habla Español.
Source:
leg.state.fl.us/statutes/index.cfm?App_mode=Display_Statute&URL=0000-0099/0061/Sections/0061.075.html