Are There Defenses To Credit Card Fraud?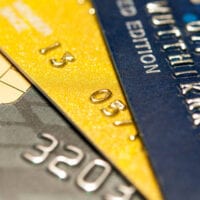 Credit card fraud has started to make the news more and more often in recent years, including the story of the man that purchased a Rolex worth $14,000 with a fraudulent credit card. The man's defense was that his grandfather gave him the card and told him to make the purchase, which is a common defense used in these cases. If you or someone you love has been charged with credit card fraud, it is important to know there are other defenses available, as well.
What is Credit Card Fraud in Florida?
The crime of fraudulent use of credit cards is outlined in Section 817.61 of the Florida Statutes. Under this statute, it is against the law to use a credit card with the intention of defrauding a merchant using a credit card that:
You obtained illegally,
Was forged, or
You intentionally lied about having authorization from the cardholder to use it
Simply stealing someone else's credit card is not enough to qualify as credit card fraud. The prosecution must also show you used it to make a purchase and defraud a merchant. The value of goods gained using a credit card fraudulently will determine the level of charges a person will face. The number of times a fraudulent credit card was used will also affect the severity of the charges laid.
Penalties for Credit Card Fraud
If a person used a fraudulent credit card two times or less in a six-month period, or the goods obtained using the card were valued at less than $100, the crime is considered a misdemeanor. Penalties for a conviction include up to one year in jail, a maximum one year probationary period, and a maximum $1,000 fine.
If a person used a fraudulent credit card more than two times in a six-month period, or the value of the goods was over $100, the crime becomes a third degree felony. A conviction can result in a maximum of five years in prison, a five year probationary period, and a maximum $5,000 fine.
Defenses to Credit Card Fraud
Being charged with credit card fraud may seem hopeless, but there are defenses available. As in the recent story, providing evidence that shows you had the cardholder's consent to use the card is a very effective defense.
Like many other criminal offenses, the prosecution must show you had the intention to commit credit card fraud to secure a conviction. If you used a credit card that you did not know was not yours, or otherwise fraudulent, it could provide the defense you need.
Our Criminal Defense Lawyers in Florida Can Help with Your Charges
At All Family Law Group, P.A., our Tampa criminal defense lawyers know how common credit card fraud has become, but we also know that not everyone charged is guilty of the crime. If you or someone you love has been charged, we know the defenses that can help you beat the charges. Call us today at 813-672-1900 or fill out our online form to schedule a free consultation so we can review your case.
Resource:
winknews.com/2021/04/25/police-man-buys-14k-rolex-watch-with-fraudulent-credit-card-in-naples/