Attorney Fees & Costs: What is the Cost to Hire a Divorce Attorney in Tampa Bay?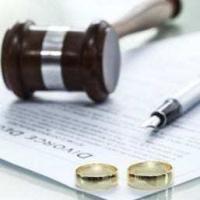 Divorce may be the right decision for a particular relationship, but getting to the end and seeing a judge officially dissolve the union is an entirely separate matter. Accessing the legal system for any issue comes with a financial cost, and the complexities of divorce, both from a legal and procedural standpoint, make it inadvisable for a spouse to navigate a divorce case without the assistance of a divorce attorney. However, when people think about hiring an attorney, the first thing that usually comes to the mind is the high cost of this representation, and given how much divorce shifts finances, managing this cost can seem overwhelming and impossible. As a result, many couples who could greatly benefit from legal representation will handle their divorce on their own, despite the fact that the legal system is not structured to allow the average person to understand its workings. Financial concerns are a legitimate worry, but retaining the services of a divorce attorney is not necessarily out of reach. Divorce attorneys offer lower cost options, beyond the traditional arrangement of paying by the hour, that can make these services affordable for a variety of situations. Read on to learn about some popular payment structures and options that can allow most spouses to get the legal help they need as they transition through the divorce process.
Flat-Fee
Divorce attorneys are cognizant of the financial toll the end of a marriage triggers, and are also aware that the traditional billing structure of paying an attorney by the hour does not make sense in divorces which are neither terribly complicated nor contested. This does not mean they do not need legal help, but the scope of the services typically required is focused on preparing and filing the necessary documents. To accommodate this situation, flat fee arrangements are available in which an attorney will create the required paperwork, which have many technical aspects, while allowing the parties to represent themselves in court and ensuring the case will not be delayed by procedural issues. Again, this is a great option for uncontested divorces in which the parties are in complete agreement and who only need the proper documents to complete the process.
Limited Representation
In other cases where a little guidance is necessary, but full representation is not desired, it is also possible to hire an attorney to handle a specific aspect of the divorce. This can include seeking legal advice about the implications of a settlement, handling court appearances, negotiating agreements, or heading specific portions of the divorce process. Importantly, unlike flat-fee arrangements, this payment option is good for contested and uncontested cases alike, since the client can choose the scope of representation, and thus control legal costs. This option offers spouses the safety net of legal assistance during the pivotal points of a divorce, without the higher costs of representation throughout the entire case.
Mediation
In addition, mediation is a less contentious, faster and lower cost alternative to litigation.  Mediation allows parties to attempt to resolve the issues in their case using a mediator, rather than a judge.  The mediator will be a family law attorney who will go between the parties who are usually in separate rooms to negotiate an agreement.  It is not always successful, however.  Even if parties do not believe they can come to an agreement, in Hillsborough County mediation is required prior to having a hearing before the court unless it is an emergency. Furthermore, it is very helpful to have your attorney with you at the mediation to guide you to your best legal option. Mediators, although they are attorneys, cannot give legal advice.   Therefore, if a case can be resolved in mediation, the cost will be substantially less than litigating it before the court.
Financing Options
Another option is to obtain financing if you do not have the funds to pay for representation.  This is especially helpful if your spouse has more of the assets of the marriage available to fund his or her divorce and you do not.  Most likely the funds available through financing to obtain the representation of an attorney will result in your obtaining your fair share of the property and debt of the marriage, the child custody/visitation issues you desire and/or the support you seek.  All Family Law Group has a variety of financing options available to their clients.
Contact a Florida Divorce Attorney
The costs of divorce can quickly overwhelm you, but there may be a way to get the legal help you need without financially overextending yourself. Several representation and billing structures are available to meet your needs and the attorneys at All Family Law Group, P.A. want to offer you as much help as your budget allows.  Contact the Tampa divorce attorneys and family lawyers at All Family Law Group, P.A. in Tampa Bay for a free consultation. They can be reached by email or call 813-672-1900.
Resource:
leg.state.fl.us/Statutes/index.cfm?App_mode=Display_Statute&Search_String=&URL=0000-0099/0061/Sections/0061.16.html