Can You Date While Going Through A Divorce In Florida?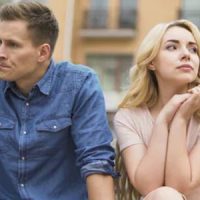 Divorce is always an extremely difficult process for anyone to go through. Many people need to take time to mourn the loss of the life they once knew and prepare for the future.  These individuals have no interest in getting back into the dating scene again. Others though, have known their marriage is over for some time and they are eager to start dating again.
Unlike other states, Florida does not have any law on the books that prohibits you from dating during the divorce process. Still, there are many reasons you may want to wait until your divorce is finalized before you start a new relationship.
Dating Could Make Your Divorce Harder
Divorce is often contentious enough and when there are a great amount of disputes, it only makes the process longer and more costly. If you start dating before the divorce is final, it may cause your spouse to become angrier. This is particularly true if your spouse is not quite over the fact that your marriage is ending. If you and your spouse have children together, it could also make the divorce even harder on them. They may wonder why it was so easy for you to move on from the end of your marriage.
Dating Could Negatively Affect Your Parenting Plan
Dating while you are going through a divorce will not only make it harder on your children, but it could also hurt you during child custody proceedings. Known as parenting and time-sharing in Florida, you may be awarded less time than your spouse if you have already started dating. Your spouse may argue that you are exposing your children to inappropriate situations, or that you have become more focused on your new love life than your children.
Dating Could Negatively Impact Property Division Proceedings
Until the divorce between you and your spouse is final, any assets obtained during the marriage are still considered marital property. Property division law in Florida is based on equitable distribution and not community property law. This means a judge will divide marital property fairly, although not necessarily equally.
If you start dating before the divorce is finalized and you spend money on that relationship, the court may view it as you spending marital property on an extramarital relationship. A judge may then, in turn, decide to award more marital property to your spouse than you. You may end up losing assets that are important to you, such as a vehicle or even the family home.
Our Divorce Lawyers in Tampa Can Advise on All Aspects of Your Case
Even with the above issues, no one can say whether or not you should date during the divorce process without full knowledge of your exact circumstances. At All Family Law Group, P.A., our Tampa divorce lawyers can review the facts of your case and advise on all aspects of your divorce case.  Call us today at 813-672-1900 or contact us online to schedule a free consultation and to obtain the sound legal advice you need. Se habla Español.