Can You Discharge Child Support Payments In Bankruptcy In Florida?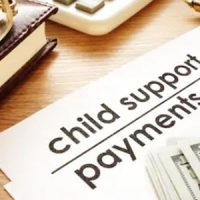 Millions of people across the country are currently experiencing financial hardship. If you have mounting bills that you are currently finding difficult to pay, child support may be an added obligation you cannot afford. Just like so many other people who cannot afford their current debt levels, you may have already considered filing for bankruptcy. You may have also wondered whether you can discharge your child support obligations. Unfortunately, child support payments cannot be discharged during bankruptcy. Below, our Tampa child support attorney explains more.
What Debts Can, and Cannot, Be Discharged During Bankruptcy?
When many people consider bankruptcy, they often first think of Chapter 7. Through a successful Chapter 7 case, you can have much of your consumer debt discharged. Credit card debt, medical expenses, and personal loans are some of the most common types of debt discharged during Chapter 7 bankruptcy cases. However, Chapter 7 will not discharge all of your debt. Tax debts, court-ordered fines and judgments, as well as child support and alimony cannot be discharged during Chapter 7.
If you file Chapter 13 bankruptcy, on the other hand, you can reorganize your child support payments in a repayment plan. Chapter 13 bankruptcy reorganizes all of your debt, allowing you to repay it slowly over time. Some of your debt may also be reduced during Chapter 13, but this is not the case with child support. The most Chapter 13 can do to help with your child support payments is to reorganize them so you repay current and past due, if any, in the Chapter 13 Plan.
What if You Cannot Afford Child Support Payments?
The fact that you cannot discharge child support debt during bankruptcy is discouraging for many people who cannot afford their current payments. Fortunately, you do have options if you are currently finding the payments unmanageable.
If you can show that there has been a substantial change in circumstances, you can petition the court to modify and potentially reduce the amount of child support you are obligated to pay. For example, you may have lost your job and your new place of employment does not pay as much as your old position. You must present strong evidence to show that circumstances have substantially changed, and that the change warrants a modification to the original order.
Being successful with a petition to modify a child support order is not easy. It is important to work with a Tampa child support attorney who can help you navigate the process and give you the best chance of reaching a favorable outcome.
Call Our Child Support Attorney in Tampa Now
Child support is a complicated issue, particularly when you are finding it difficult to make payments. At All Family Law Group, P.A., our Tampa child support attorney can advise on whether you are eligible for a modification and help you through the process so you have the best chance of getting your payments reduced. Call us now at 813-672-1900 or contact us online to schedule a free consultation and to learn more about how we can help.  Se habla Español.
Sources:
flsenate.gov/laws/statutes/2012/61.30
law.cornell.edu/uscode/text/11/chapter-7