Can You Get Divorced Online In Florida?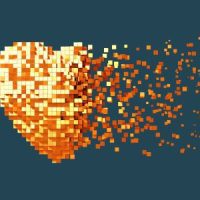 The COVID-19 pandemic taught Floridians many things. One of the biggest lessons to come from it was the fact that face-to-face contact was not as necessary as it was once thought. Today, this applies to many different industries, including the legal profession. We do have offices available for those who want to meet with their attorney one on one. Virtual law firms are those that operate online using video conferencing, email and the telephone. Virtual law firms were in existence before the pandemic hit, but they are becoming even more popular among individuals with legal issues today. Below, our Tampa family law attorney explains the biggest benefits of working with a virtual law firm.
Save Time in Your Divorce
Time is of the essence in matters involving family law and using a virtual law firm can save you a lot of it. You will not have to drive to appointments at a law firm several times a month, taking time away from your family and job. Instead, you can simply boot up your computer or punch a number into your phone. The speed of doing things virtually is certainly convenient, but it can also greatly help your case.
There is a lot to do during the divorce process. You may have to provide your attorney with certain documents, sign papers, or tend to several other tasks. Many of the delays in family law cases are the result of people forgetting about these matters, or simply not having the time to tend to them. When working virtually, you can avoid these delays by getting things done in just a matter of minutes.
Save Money Spent on Your Divorce
The longer a family law case takes to resolve, the more expensive the case becomes for the parties involved. Since working with a virtual lawyer will resolve your case faster than working with a traditional law firm, it is also less expensive. Working with a virtual law firm will also mean you do not have to take time off work, or pay the expense of driving to a lawyer's office.
Better Legal Representation in Your Divorce
There are many things one should look for in a Florida family lawyer when they have a legal dispute. Unfortunately, many people choose an attorney based on matters of convenience. When a law firm is located nearby, a person may be tempted to use them, even if they do not provide the high quality representation that gets results. Sometimes, this seems easier than using a law firm located further away, even though they may offer better services.
When working with a virtual lawyer, it does not matter where the physical office is located. You can reach your attorney any time, and without leaving your home. This means you can get the best representation possible, and still not be inconvenienced.
Hearings, Mediations & Depositions Scheduled in Your Divorce
The Court since Covid broke out in 2020 has itself become virtual.  Most hearings are now held via Zoom.  In addition, mediation and depositions are now virtually conducted via Zoom.  This is so much more convenient for everyone as it saves billable time for both the attorney and the client and other costs of travel.
Call Our Virtual Divorce Law Attorneys in Tampa Today
If you are in need of a divorce, our Tampa divorce attorneys can help you resolve it without the need to ever go to court, or even visit our offices. At All Family Law Group, P.A., we are proud to offer virtual family law services so you can get the high-quality and convenient representation you deserve. Call us now at 813-672-1900 or contact us online to schedule a free consultation by telephone or via Zoom.
Source:
leg.state.fl.us/statutes/index.cfm?App_mode=Display_Statute&URL=0000-0099/0061/0061.html