Can You Go to Jail for Violating Curfew?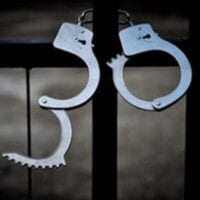 Protests have been erupting in Tampa Bay, and throughout the rest of Florida. To control the unrest and the looting that sometimes accompany these protests, some mayors around the state have been imposing curfews. These curfews all have different rules but the one imposed on Tampa residents at the end of May lasted for one weekend. People were not allowed to leave their homes between 7:30 p.m. and 6:00 a.m. The curfews have raised many questions. What are you supposed to do if you work during the hours of curfew? Also, if you violate curfew, can you go to jail?
Curfew Law and Exceptions
The Florida Statutes allow county and city mayors to impose a curfew when there is a state or local emergency. As such, any curfew imposed is legally binding and individuals that do not comply with the order can face consequences.
Florida law also recognizes that violating a curfew order is considered a misdemeanor offense. Individuals convicted of violating a curfew order may face up to 180 days in county jail, as well as a $500 fine. Not everyone found violating curfew may face arrest, though. Instead, an officer may simply issue a Promise to Appear, or PTA, which requires the individual to appear at a future court date.
Still, there are some exceptions to curfew orders. These include:
Individuals that work at an essential establishment and are going directly to their place of employment, or directly home after leaving their workplace,
Individuals that work in an essential service, including health care employees, police officers, firefighters, and utility repair service personnel, and
Individuals that walk their dogs when they are within 250 feet of their residence
Although violating a curfew order may not sound like a major offense, those convicted will still have a permanent criminal record. As such, it is important to have a solid defense.
Defenses to Curfew Violations
Other than falling into one of the excepted categories, the main defense to curfew violations is when mayors or other individuals with authority to issue the order do not provide enough notice.
For example, in Miami – Dade County, Mayor Giminez announced the curfew order at 9:30 at night, and the curfew was to go into place at 10:00 that same night. Due to the fact that there were still several protests going on at the time, it was very reasonable to assume that many of the protestors were not aware of the curfew order because they did not receive notice of the order.
Although a lack of notice is one of the main defenses to a curfew violation, the facts of a specific case may also provide additional defenses.
Our Florida Criminal Defense Lawyers are Here to Help
The protests that have broken out around the country have resulted in many people facing many different criminal charges. If you have been arrested for violating a curfew order or any other offense during this difficult time, call our Tampa criminal defense lawyers at All Family Law Group, P.A. Our experienced attorneys understand that you have rights, and we will fight to ensure that they are protected and give you the best chance of a positive outcome. Call us today at (813) 672-1900 or contact us online to schedule a free consultation with one of our skilled attorneys.
Financing available.
Resource:
tampabay.com/news/tampa/2020/05/31/tampa-enacts-citywide-curfew-that-begins-at-730-pm-sunday/