Challenging a Prenup in Florida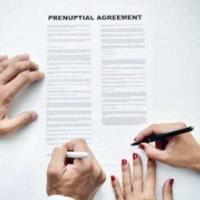 Prenuptial agreements are becoming more common in Florida these days. Many people are waiting until they are older to get married, or are marrying for a second or third time. Some individuals have inherited a family business. In any event, a prenuptial agreement can protect someone's assets in the case of divorce and usually make the process much easier.
However, prenuptial agreements are not always fair. When this is the case, and a couple is getting divorced, one spouse can challenge the prenuptial agreement. Being successful in these cases is difficult, but also possible. Below are some of the grounds on which you can challenge a prenup.
Fraud
Also called failure to disclose, if one spouse lied about their assets or debts, so the other spouse didn't really know what they were signing, this can provide grounds to challenge a prenup. Unfortunately, some spouses waive this requirement, which is legal under Florida law. When that is the case and they still wish to challenge the prenup, they will have to find different grounds to do so.
Duress
Duress is the act of forcing another person to do something, and it provides valid grounds for challenging a prenup. Duress does not require that physical force be used, or even the threat of physical force. It only requires that one party show they felt forced to take action. For example, if one person presented the other with a prenup and became angry that they wouldn't sign it, the other person may sign it to keep them from getting violent. This could constitute duress and void a prenup.
Oral Prenuptial Agreements
Simply put, oral prenuptial agreements are not enforceable. American courts have adopted the Statute of Frauds, which states that certain contracts must be in writing. Any contract pertaining to a marriage is included in this.
Unreasonable Contract
Prenuptial agreements, by their very nature, typically tend to favor one party. It is after all, that party that is usually trying to protect their own interests. However, a prenuptial agreement cannot favor one party to the extent that it is unconscionable, or unfair. When this is the case, it is possible to challenge a prenup.
Failing to Adhere to the Terms
Like any other contract, prenuptial agreements typically outline certain terms that must be met. For example, a prenup may state that both spouses are to keep their finances separate. In the event that the couple then opens a joint account and uses the funds within it to purchase a home, this would render the prenup invalid because the couple failed to abide by its terms.
Insufficient Time
For a prenup to be considered valid, both individuals named must have had a sufficient amount of time to review it. When this is not the case, the contract can be deemed invalid. For example, if one person presented a prenup to another person hours before the wedding, this does not provide sufficient time for the other party to review it.
Need to Create or Challenge a Prenup? Call a Florida Family Attorney
If you wish to write or challenge a prenuptial agreement, you need an experienced Tampa family law attorney. At All Family Law Group, PA, we will assist you with any prenuptial agreement matter you have. We can help you draft one that will be upheld by the courts, or challenge one if you have been treated unfairly. Call us today at (813) 672-1900 or contact us online for your free consultation.
Resource:
leg.state.fl.us/statutes/index.cfm?App_mode=Display_Statute&URL=0000-0099/0061/0061.html