Common Misconceptions About Divorce In Florida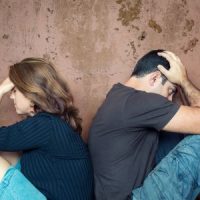 There is a lot of information out there surrounding divorce. Most people know of at least one couple that has gotten a divorce, and they may even be close family or friends. When going through a divorce yourself, you may turn to these individuals for advice, or to explain the process to you.
However, no two divorce cases are exactly alike and just because something happened in a friend's divorce does not mean it will work the same way in yours. It is sometimes difficult to discern between true facts and misinformation, which is why there are so many misconceptions about divorce in Florida. Below, our Tampa Bay family lawyer explains the truth behind the biggest three.
Mothers have an Advantage in Custody Hearings
It is true that historically speaking, mothers were often awarded child custody over fathers. This though, was not because of their gender. It was at that same time that mothers were most likely to stay home to raise the kids and take care of the household. As such, mothers were usually considered the primary caregiver and so, were often given child custody.
Today, that is no longer the case. Now, many households are run on two incomes, with both parents going out to work. As such, the family court will consider many factors when determining child custody, but gender is not one of them.
Spouses At Fault for the Divorce are at a Disadvantage
Many marriages break down because one spouse engaged in wrongdoing, such as when one person has an extramarital affair. In these cases, the spouse that was wronged often thinks their partner's behavior will give them an advantage during proceedings, but that is not necessarily true. Florida is a no-fault divorce state, so wrongdoing will not usually play a role in a divorce case. In certain situations, when there was "marital waste," such as a spouse spending marital funds on the affair, wrongdoing by one spouse can affect property division matters.
Older Children Can Choose Who They Live With
There are many misconceptions about when older children can choose which parent they want to live with after the divorce. Some people think the age at which a child can choose is 16, while others believe it is younger than that, with 12 or 13 year olds being able to make a choice. In fact, a child cannot decide which parent they want to live with until they are 18 years old. Before that time, a judge may consider a child's preference, particularly if they are of a certain age, but they are not required to.
Our Divorce Lawyers in Tampa Bay Can Provide the Sound Legal Advice You Need
There are many myths out there about divorce, but our Tampa divorce lawyers at All Family Law Group, P.A., can advise you of the law and how it applies to your case. Our skilled attorneys will fully prepare you for the process, and negotiate with the other side for the fair settlement you deserve. Call us today at 813-672-1900 or contact us online to schedule a free consultation and to learn more about how we can help.  Se habla español.