Did Divorces Really Spike During Pandemic?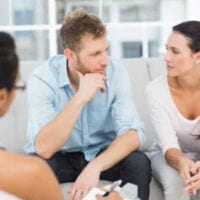 The COVID-19 pandemic started nearly one year ago and at that time, predictions were being made that it would cause a spike in divorce cases. People were being told to shelter in place at home and many were losing their jobs. Many experts believed that these factors would place an enormous amount of pressure on marriages, and that many would dissolve as a result. However, a new study shows that is not true and in fact, the number of divorce cases in Florida and throughout other parts of the country have actually dropped.
The Study
A recent study conducted by Bowling Green State University's Center for Family and Demographic Research shows that unlike what many predicted, divorces during the pandemic have actually decreased, as have weddings. The largest state analyzed in the study was Florida. Data showed that here in the Sunshine State, divorces dropped by 28 percent during the months of March and September. Marriages, on the other hand, also saw a decline of 33 percent during the same time period.
If the trends in Florida and other states studied, including New Hampshire, Arizona, Oregon, and Missouri, were seen throughout the country, it could mean divorces nationwide dropped by 191,053 cases. The news is surprising given what many experts had predicted, but there are several reasons for the decline.
Reasons for the Dropping Divorce Rate
The drop in divorce cases during the pandemic does not necessarily mean that couples have been happier during the public health crisis. Instead, it may mean the pandemic has forced people to stay in an unhappy marriage for practical purposes.
Divorce is sometimes an expensive process, and one that many do not want to go through during this extremely challenging time. Job loss has been rampant in Florida and throughout the entire country and without an income, the prospect of paying for a divorce is too difficult for many to face.
In addition to this, tens of millions of people have contracted the virus throughout the country, with Florida being a particular hotspot as of late. Some people that become sick are known as 'long haulers,' and they deal with the repercussions of the infection for a long time afterward. People are simply not going to start the divorce process when they are trying to recover from illness, which could also be a reason for the drop in divorce cases.
Lastly, uncertainty about the court system may also stop people from filing for divorce. At the beginning of the pandemic, many of the family courts throughout the country shuttered. While the Florida courts have reopened in some capacity, many people are not aware of this and so, they decide to hold off on filing.
Our Florida Family Lawyers Can Help During This Difficult Time
Divorce is never easy, but no one should feel forced to stay in an unhappy marriage, either. If you are considering divorce, our Tampa family lawyers at All Family Law Group, P.A. can assist with your case. We can advise on the options you have available and how the court system is operating so you are fully prepared for the process. Call us today at (813) 672-1900 or fill out our online form to schedule a free consultation with one of our skilled attorneys.
Resource:
bgsu.edu/ncfmr.html