Do Children Testify In Florida Custody Cases?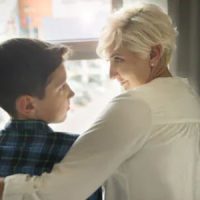 Divorce is always hard. When a case involves children, though, it is much more challenging. Child custody and child support are additional issues that must be resolved when children are involved. Under the law, the only factors considered when deciding child custody is the child's best interests. In some cases, this may include the child's preference of which parent they would rather live with primarily post-divorce.
If you are going through a divorce or have another child custody issue, you may worry that your children will have to testify on the stand in court. The concern is natural, as it makes sense that in order to let their preference be known, children would have to give their testimony. Fortunately, in Florida, children are not allowed to testify in court.
The Law on a Minor's Testimony
Under the Florida Family Law Rules of Procedure 12.407, children cannot be subpoenaed to appear in a family law proceeding. Minors are also not allowed to testify during depositions. The law even prohibits children from being in attendance at a family law proceeding unless there is a previous court order that establishes just cause for the minor to attend. The law is quite clear, and it is very strict. In 2018, the law was clarified even further by stating that children cannot attend a proceeding in family court unless they were not related to any parties in the case.
The law is in place because it is not considered to be in the child's best interest to witness court proceedings. Seeing the conflict between their parents can only add to a child's stress when there is a family law issue. Additionally, being present for child custody proceedings could damage the relationship the child has with one or both parents.
Still, there are times when a child's testimony can help a case and therefore, it is considered necessary. While a child still cannot testify in court in these cases, there are other methods for obtaining a child's testimony.
How Children Can Testify in Custody Matters
When a child's testimony is necessary, the court may appoint a social investigator or child evaluator to interview the child. Child evaluators are typically psychotherapists or psychologists who record the interviews and submit a report to the court. Investigators do not have the same authority as evaluators and while they do create a report, either parent can dispute it and ask for additional interviews with the child.
Another manner in which a child can provide their testimony is to speak with the judge in the judge's chambers. A court reporter is present so the testimony can be documented, but the parents are not usually allowed to attend.
Our Child Custody Attorneys in Tampa Can Help with Your Case
Child custody cases are some of the most contentious, and emotional, family law cases. At All Family Law Group, P.A., our Tampa child custody attorneys can advise on your case and help you obtain the best possible outcome. Call us now at 813-672-1900 or contact us online to schedule a free consultation and to learn more.  Se habla Español.
Sources:
casetext.com/rule/florida-court-rules/florida-family-law-rules-of-procedure/rule-12407-testimony-and-attendance-of-minor-child
leg.state.fl.us/statutes/index.cfm?App_mode=Display_Statute&Search_String=&URL=0000-0099/0092/Sections/0092.55.html