Don't Expect Facebook to Be Private in Divorce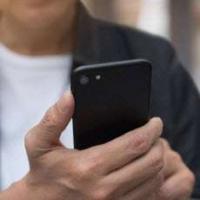 Social media is an important outlet for millions of Americans, and serves to keep people connected with family and friends. These connections are particularly important for moving through a divorce, but the information posted on these platforms can prove problematic if there are images or posts the other spouse could use to challenge claims made by the other party. This caution is not to say that all social media usage should be absolutely curtailed while a divorce is pending, but it is important to recognize the availability of this information to the other spouse, and how it could be used against a person in divorce proceedings. Courts across the country are increasingly finding that social media posts are not entitled to privacy protections, regardless of the privacy settings a user may have. New York's highest court is the latest example of the trend away from protecting Facebook accounts from disclosure in litigation, as long as the requested information is relevant the legal case. This perspective potentially leaves a lot of personal information exposed for the other spouse's use. A discussion of how social media posts can be used in divorce cases, and ways to minimize any negative impact that could be inferred, will follow below.
Using Social Media in Divorce
The use of social media as key evidence in divorce cases is relatively common at this point. Whether images or posts are discovered by viewing a spouse's account, or through getting a court order to turn over log-in information as part of the discovery process, one should not assume this information will remain private. Any message, photo, video or post that possibly suggests a negative connotation will likely receive this treatment if there is conflict over critical issues. The two areas where spouses are most likely to use social media to attack the other is child custody and financial issues. Anything that suggests a parent could pose a detriment to his/her child – images of drug use, intoxication, engaging in illegal activities – could all directly affect the amount of parenting time granted by the court. Even if restrictions on parenting time are later lifted, the long-term effects on the parent/child relationship could be significant. Further, even posting images likely to inspire additional acrimony, such as pictures of a new partner, will make it more difficult to form parenting or co-parenting plans in the long-term.
Financial disclosures are mandatory in all divorce cases, and images on social media, and further information is usually requested during discovery to cover any gaps in data. Social media can cause issues on this front when posted information contradicts claims of financial need or an inability to pay support. Thus, images of lavish vacations or expensive, non-essential purchases are likely to get negative attention, and could impact the division of marital property or an award for alimony.
Minimizing Impact
One should always assume the other spouse will see anything posted online. Consequently, the safest rule to follow to minimize the possibility of putting a negative spin on something is to only post things that a person would have no problem sharing with anyone. Ideally, social media use should be minimized generally until the divorce is concluded, but at least keeping posts as generic and neutral as possible gives the other spouse less ammunition to level. Additionally, no posts should refer to the divorce proceedings, or include negative comments about the other spouse. Either action can be viewed unfavorably by a judge. Finally, be selective about which friends have access posts, in case they are more sympathetic to the other spouse's position.
Get Help
Divorce cases have many facets that need to be properly weighed and considered in order to receive a fair outcome. The attorneys at the All Family Law Group, P.A. understand your concerns about getting an acceptable result, and offer a dedicated and compassionate approach to all their divorce clients. Contact the Tampa divorce attorneys and family lawyers at All Family Law Group, P.A. in Tampa Bay for a consultation at no charge. They can be reached at 813-672-1900.
by Lynette Silon-Laguna Google+
Resource:
reuters.com/article/us-new-york-court-facebook/ny-top-court-says-private-facebook-photos-can-be-disclosed-idUSKCN1FX2L0?DCMP=NWL-pro_top