What are the Elements of Robbery in Florida?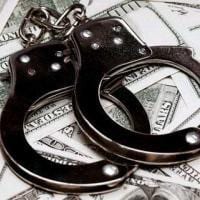 In Florida, robbery is a type of theft crime, but there are elements of it that differentiate it from other types of theft. In Florida, robbery is defined as using force to take property from another person. Robbery does not always include the use of force. Even the threat of force is enough to constitute robbery, as long as property was taken from another person by placing them in fear of physical harm. Due to this element of threat, fear, or harm, robbery is a much more serious offense than other types of theft and is always considered a felony.
The Four Elements of Robbery
Like any criminal act, in order to secure a conviction for robbery, the prosecution must establish four elements of the crime and prove them beyond a reasonable doubt. These four elements include:
The act of taking: The prosecutor must prove that the accused took money or property from another person without the owner's consent.
The use of force or threat: The prosecutor must also show that the accused took the money using force, threat, or physical intimidation. This act must take place either before, after, or during the course of taking the person's property. However, the prosecutor must show a continuous sequence of events. For example, someone cannot make a threat one day and then take the property the next day and be accused of robbery. Threat or force, along with the taking of property, must happen at relatively the same time.
Value: The prosecutor must also show that the property had some value. There is no requirement that the value is significant. Even stealing a few dollars may constitute robbery as long as force or threat was used to obtain it.
Intent: To secure a conviction the prosecution must also show that the accused had specific intent to take property from its rightful owner.
If these four elements cannot all be proven beyond a reasonable doubt, the accused has a very good chance of being acquitted of the crime.
The Penalties for Robbery in Florida
As a felony, robbery has some extremely harsh penalties for those convicted. The penalties range depending on the extent of threat or force that was used and include:
Robbery without a deadly weapon: This crime is a second-degree felony, punishable by up to 15 years in prison.
Robbery with a deadly weapon: This offense is a first-degree felony and is punishable by up to life in prison.
Home invasion with or without a deadly weapon: This offense is also classified as a first-degree felony, and carries a potential sentence of up to life in prison.
Due to the fact that a person could spend the rest of their life in prison, or a good portion of it, anyone accused must speak to a criminal defense lawyer as soon as they are charged.
Our Florida Criminal Defense Lawyers can Help with Your Charges
Robbery is an extremely serious crime in Florida and as such, it has serious consequences for individuals that are convicted. If you are facing robbery charges, call our Tampa criminal defense lawyers at All Family Law Group today. Our attorneys have the necessary experience to uphold your rights and give you the best chance of getting your charges reduced, or beating them altogether. Call us today at (813) 672-1900 or contact us online to schedule a free consultation so we can discuss your options.
Se habla español
Financing Available!
Resource:
leg.state.fl.us/statutes/index.cfm?App_mode=Display_Statute&URL=0800-0899/0812/Sections/0812.014.html