Figuring Out Where to File for Divorce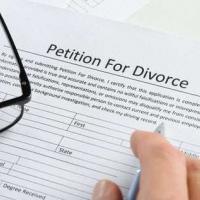 Many people think the hardest part of getting divorced is making the decision to end the relationship, but this step is just the first in a complicated and technical process to legally sever ties with a spouse. To initiate a divorce, a petition must be filed with a court that has jurisdiction, or authority, to hear the case. Deciding which courthouse is the appropriate location depends on a combination of residency and venue. To file for divorce in Florida, at least one of the parties must be a resident of the state for at least six months. What counts as residency is not always straightforward, especially if a couple only lives here part time or recently moved to another area following separation. Further, once residency is settled, a person must then determine in which county courthouse to file the petition. Filing it in the wrong place can cause the case to be dismissed, and require the person petitioning for divorce to accrue additional expenses associated with re-filing in the correct county. As an example of the potential complications of jurisdiction, a professional baseball player in the middle of a stalled divorce case, due in part to competing petitions filed in two different states, is seeking to move the divorce to Florida, his home state and where his wife and child currently live. These issues may seem like technical rules that have little effect on the outcome on the case, but they can be important if another state has the right to grant the divorce, as laws differ, or the parties live in different counties or ends of the state. Some of the complications that can arise with residency and venue will be explored below.
What Makes Someone a Resident?
Courts do not want to make decisions in cases where a party lives far away because the interests and property underlying the case are distant, making it more difficult for the court to hear all relevant evidence and enforce any orders issued. Thus, a prerequisite to divorce is at least a six month residency of one or both spouses during the time period immediately preceding filing for divorce, and this requirement cannot be waived by agreement. However, residency is more than just where a person is physically located – there must also be intent to remain in Florida as a resident. However, a party to divorce does not have to be in the State during the prior six months if he/she is temporarily living elsewhere. If there is a dispute over where a person's principal place of residence is, such as in the case of "snowbirds," a fact-based analysis must be used to decide where a person's chief place of household interests or affairs is located. To make this determination courts will look at:
how many months during the year a party lives in a particular state;
where the party holds a valid driver's license;
where the party is registered to vote;
where taxes are paid; and
where cars are registered.
If a court decides neither party qualifies as a Florida resident, the matter will be dismissed, and the party petitioning for divorce will need to re-file in his/her home state.
Choosing the Right County
Venue, or which county to file the petition, can be another tricky issue. Florida law says that venue is determined by the county in which the couple last lived together. The problem comes when spouses disagree over where that place is, which can happen if there were frequent moves. For example, if a couple owned a home in Hillsborough County for 10 years, but then separated, sold the house, and moved to different counties, under the law, the appropriate venue is in Hillsborough regardless of the fact neither party lives there any longer. However, the parties can agree to a particular venue that is more agreeable, as long as the court will accept the case.
Talk to a Florida Divorce Attorney
Divorces are often more complicated than they seem at first, which is why an experienced divorce attorney is the best resource you can use to obtain the results you want. The Tampa Bay law firm All Family Law Group, P.A. is dedicated to promoting your rights, and tailoring their approach to your needs.  Contact the Tampa divorce attorneys and family lawyers at All Family Law Group, P.A. in Tampa Bay at 813-816-2232 for a consultation at no charge or email us.
by Lynette Silon-Laguna Google+
Resource:
chicagotribune.com/sports/chicagoinc/ct-addison-russell-melisa-divorce-chicago-inc-spt-0810-20170809-story.html