Filing for Divorce as a Stay-at-Home Spouse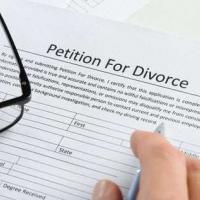 When someone starts contemplating divorce, a number of considerations must be factored into the final decision. For spouses who chose to pause their career in favor of raising children, the financial implications of divorce cannot be overstated. Concerns about supporting oneself and one's children is naturally paramount, and can specifically manifest as worries over how feasible returning to work will be, as well as the impact on the child of putting him/her in daycare. Further, staying in the family home may not be possible, and the additional issue of finding a new place to live weighs on the ramifications of ending the marriage. All this is to say that stay-at-home spouses have an enormous amount of emotional and financial stress to manage in the wake of divorce. One source of money may be available in the form of alimony, or spousal support. However, a party seeking alimony should know that these awards are rarely permanent, so some type of alternative revenue stream will need to be found at some point. Further, getting an alimony award, and making sure it is paid, is another matter altogether.
In addition, you will not automatically receive alimony after you file for divorce until the judge orders it or it is paid voluntarily.  The judge will not order it until there is a temporary hearing on the matter.  Normally the parties are required to attend mediation prior to having a temporary hearing on alimony.  Furthermore, needing support is not usually considered to be grounds for an emergency hearing as there are so many people in the divorce process who need financial support during the process that it usually is not considered an emergency.
To help stay-at-home spouses understand their options in divorce, a discussion of the types of alimony available in Florida, as well as methods of enforcing payment, will follow.
Types of Alimony
The first thing to know about alimony awards is that a court will not issue one if the judge believes the party being asked to pay does not have the ability to so, or that a need for the support exists. For stay-at-home spouses, the need for support is almost always present, and courts have discretion over how much the alimony payments will be. In addition, courts can attribute income to spouses believed to be voluntarily earning less than they could when deciding if alimony is appropriate and how much it should be.
Florida has four types of alimony: bridge-the-gap, rehabilitative, durational and permanent. Other than the permanent option, the others are temporary, and meant to provide short-term financial support while the party needing assistance finds his/her own way to generate income.
Bridge-the-gap alimony is designed to provide for short-term needs as the spouse transitions to being single, and cannot exceed two years. Rehabilitative alimony provides financial support while a party gets the education or training needed to become self-sufficient. This type of alimony would be particularly relevant for stay-at-home spouses seeking to reenter the workforce. It lasts until the rehabilitation plan is complete, circumstances change, or the party stops complying with the plan. Durational alimony is for a set period of time, and is typically used for marriages lasting less than 17 years.  Finally, permanent alimony is available for parties unable to support themselves, but is generally reserved for marriages of 17 years or more, absent extenuating circumstances. Thus, this type of alimony is unavailable for most individuals.
Enforcing Compliance
When a judge issues a court order that includes an alimony award, the payment of this support becomes a legal obligation. Many ex-spouses resent having to pay this money, and attempt to avoid it. In these situations, enforcing compliance becomes necessary. There are a number of available legal options to force the payment of alimony, including civil contempt, liens and forced sale of property and wage garnishment.
Violating an order to pay alimony is considered to be in contempt of court, and if there is evidence that the non-payment was willful, the court can punish the delinquent party with jail time, fines or both. Further, if the delinquent party has assets, such as real estate or cars, pursuing a lien against the property, followed by a writ of execution to force the sale of assets, is a good option for collecting payment. If there are no assets, petitioning for the garnishment of wages is another avenue to obtain payment. Sometimes, it is even possible to collect future payments and attorney's fees.
Ask for Help
Figuring out the financial implications of divorce is a pressing issue, and a divorce attorney can advise you on the short- and long-term consequences of the divorce process. This is information everyone needs up front, so do not delay consulting with an attorney about these concerns, or you may risk losing valuable rights. Contact the Tampa divorce attorneys and family lawyers at All Family Law Group, P.A. in Tampa Bay at 813-816-2232 for a consultation at no charge or email us.
by Lynette Silon-Laguna Google+
Resource:
leg.state.fl.us/STATUTES/index.cfm?App_mode=Display_Statute&Search_String=&URL=0000-0099/0061/Sections/0061.08.html