How Can A Financial Advisor Help With Your High Net Worth Divorce?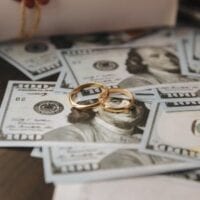 Divorces that involve a high net worth of one or both spouses are extremely complex, particularly when it comes to property division. High net worth couples have many assets and liabilities, and they are not always as straightforward as they are in other divorce cases. Many high net worth divorce cases use a financial advisor that can help couples understand what they own and what they owe. If you are going through a high net worth divorce and your Tampa Bay family lawyer has suggested using a financial advisor, below are five ways they can help.
Completing the Financial Affidavit
Even though it is not uncommon for both spouses to work outside of the home, money matters are sometimes still left solely to one spouse. Perhaps your spouse paid all the bills or you are relying on their 401(k) for your retirement. When this is the case, your spouse will have to inform you of the marital assets you both own, as well as the liabilities you both have. These items are both divided during the divorce process. To ensure honesty during this process, your spouse will have to sign a financial affidavit, and a financial advisor can help with organizing the necessary information to complete the document.
Understanding Investment Portfolios
Investments are difficult enough for many people to understand. In a divorce though, you will have to not only understand how these accounts work, but also what portion is considered marital property, and which is considered separate. Your divorce lawyer can advise on how much of the investment is rightfully yours, but a financial advisor will work with them to ensure all portfolios are discovered and fully understood.
Distribution of Assets
In high net worth divorces, there are many ways to distribute the assets and liabilities a couple owns. A financial advisor can take part in the negotiation process, inform you of tax obligations, and create strategies for the distribution of assets.
Creating a Financial Plan
Your financial life may look scary after divorce, particularly if you were not the high income earner in your marriage. This is perhaps where people find financial advisors the most helpful. Your advisor will sit down with you and create a financial roadmap for your future, so you can exit the divorce process more confident and know you will be okay.
Post-Judgment Issues
Typically, property division is not subject to post-divorce judgments, but that is not always the case in high net worth divorces. Perhaps your spouse has stock options that must be monitored, or maybe you agreed to a percentage of future income-producing assets in lieu of alimony. Whatever the case, your financial advisor will keep an eye on what is happening even after the divorce, and let you know if changes must be made.
Call Our Florida Divorce Lawyers Today
While you need a financial advisor when going through a high net worth divorce, you also need the help of an experienced Tampa divorce lawyer. At All Family Law Group, P.A., we will ensure your rights are upheld during the divorce process and you will have access to our network of experts, including our financial advisors, so you secure a fair settlement. Call us today at 813-672-1900 or fill out our online form to schedule a free consultation.
Resource:
leg.state.fl.us/statutes/index.cfm?App_mode=Display_Statute&URL=0000-0099/0061/Sections/0061.075.html